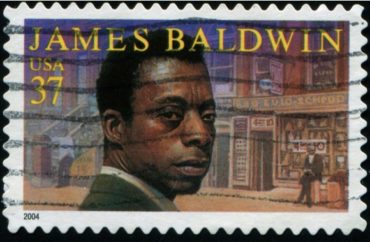 Still not clear whether university ever gave her details of complaints
It's safe again to teach James Baldwin without censoring him – for the moment.
The New School told a white professor under investigation for quoting the inflammatory black author that she did not violate the elite New York university's discrimination policy.
Laurie Sheck, a novelist and Pulitzer Prize finalist, told her creative writing graduate students this spring that Baldwin used the word "nigger" in his writing. She contrasted his open use of the slur with a 2016 documentary about him, "I Am Not Your Negro," named after a sanitized rendering of his famous quote.
That led a white student and another who was possibly her friend to file complaints against Sheck. When administrators called Sheck into a meeting, she said they prevented her from recording it and warned her that talking about the complaints could constitute retaliation.
The national pressure put on the university by the Foundation for Individual Rights in Education, and the media attention it drew, apparently spurred administrators to quickly absolve Sheck of any wrongdoing.
The Wednesday letter to Sheck from Geycel Best, director of labor relations, ended nearly seven weeks of silence in which Sheck had no idea if she would be welcomed back to The New School, where she has been "core faculty" since 2000.
Administrators didn't tell her who filed the complaints until the Wednesday letter – their names are redacted in the version posted by FIRE – and it's not clear they ever shared the details of the complaints. They also failed to give her a timeline for the investigation.
Sheck had simply guessed based on the discussion in the meeting that the complaints came from the Baldwin incident, which spurred an objection from a white student at the time.
MORE: White prof under 'discrimination' investigation for quoting black author
"Open and robust discussion of often difficult issues and academic freedom have always been central to our mission as a university, as is our commitment to provide an educational environment that is effective in educating our students," Best wrote in the letter, suggesting that quoting the N-word in a relevant class discussion can render an educational environment less "effective."
It's not clear why The New School took so long to conclude Sheck hadn't violated its discrimination policy.
FIRE warned the university last month that it had not only violated its own academic freedom policies, but also appeared to open the investigation outside a mandatory 60-day window from when the Baldwin incident occurred.
It also broke its collective bargaining contract with Sheck, FIRE said, which could be grounds for litigation. (Her faculty union, affiliated with the United Auto Workers, refused to defend her academic freedom.)
What remains to be seen is how The New School may try to control the content of future class discussions on sensitive but relevant subjects. The letter from Best says Sheck's exoneration will be forwarded to the provost, "along with recommendations on how to most effectively address the issues raised."
If I have a hope for what can come out of this, it is for a university community that seeks to open itself in the deepest and most informed of ways to the exchange and contemplation of ideas about which there is genuine urgency and concern but not consensus. It is crucial that the right to do this be protected.
MORE: Universities repeatedly discipline profs for referring to n-word
MORE: Prof placed on paid leave (again) for referring to racial slur
MORE: Black law prof denounces 'farce' of punishing faculty for n-word quotes
IMAGE: Vector FX/Shutterstock
Like The College Fix on Facebook / Follow us on Twitter