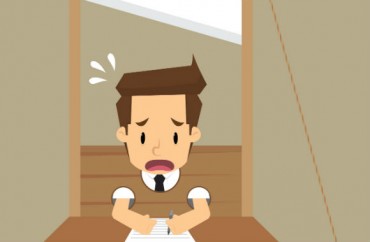 Our 2017 year-end fundraising campaign runs through Dec. 31, so please consider a tax-deductible donation of any amount to help us continue to publish the best campus news in the nation. Thanks for your support!
The United Kingdom is sending mixed signals to universities as it launches a new office intended to hold universities accountable for censorship.
Member of Parliament Jo Johnson, who serves as minister of state for universities, science, research and innovation, is scheduled to deliver a speech today at a Jewish festival in Birmingham laying out the government's expectations for universities when it comes to student speech.
The Times reports the context for Johnson's speech is heavy academic criticism of an Oxford University professor who argues "Britain's imperial history was not entirely shameful":
Nigel Biggar, regius professor of moral and pastoral theology at the university, has been criticised by colleagues and students after writing an article in The Times calling for a more nuanced appraisal. …

Nearly 60 Oxford academics signed an open letter attacking Professor Biggar's views but he has retained the backing of the university authorities, who say that he is right to consider the historical context of the British Empire. Professor Biggar accused the academics of "collective online bullying".
Johnson is also reacting to student-driven "no-platforming" of speakers for their views on transgender issues, including human rights campaigner Peter Tatchell and feminist Germaine Greer.
The newly created Office for Students will require universities who receive public money to show "their governance is consistent with the principles of free speech," and it will have a range of sanctions including the power to "fine, suspend or deregister" universities who don't comply, according to the Times.
Johnson's speech says:
"In universities in America and worryingly in the UK, we have seen examples of groups seeking to stifle those who do not agree with them.

"We must not allow this to happen. Young people should have the resilience and confidence to challenge controversial opinions and take part in open, frank and rigorous discussions. That is why the new regulator, the Office for Students, will go even further to ensure that universities promote freedom of speech within the law."
Looking forward to Limmud Festival today in Birmingham – will be discussing steps we are taking to ensure universities safeguard legal free speech https://t.co/TiFT6iJ2YQ

— Jo Johnson (@JoJohnsonUK) December 26, 2017
But the government isn't going as far as the U.S. and its legal precedent:
Mr Johnson says that free speech must not be used as a smokescreen by those who wish to limit the rights of others. Universities must ensure, while protecting free speech, that students are not exposed to hatred or discrimination such as racism or antisemitism. "A racist or antisemitic environment is by definition an illiberal one that is completely in opposition to the liberal tradition of our universities," he says.
An unsigned Times editorial today says:
The default for some students and even for some academics is not to squarely face controversy in open debate but to shut down ideas deemed offensive. The most visible application of this aversion to free speech is the explicit "no platform" policy of the National Union of Students (NUS), under which speakers can be barred from appearing on student premises if they hold views considered off-limits.

The NUS's guidelines include the sophistical advice that their affiliate unions should "balance freedom of speech and freedom from harm".
Read the news article and editorial.
IMAGE: Doppelganger4/Shutterstock
Like The College Fix on Facebook / Follow us on Twitter