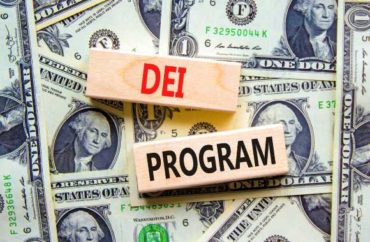 The program aims to 'support diversity, equity and inclusion in faculty recruitment and retention'
The University of Massachusetts Amherst wants to ensure it uses "inclusive practices" as part of its "faculty retention" efforts.
It unveiled its new initiative called "Strategies and Tactics for Retention through Inclusive Promotion Evaluation" to help with this goal. STRIPE is a training program in collaboration with UMass Amherst's Provost Office and ADVANCE team aimed at promoting "inclusive practices for faculty retention."
The "new two-hour training program" will "promote best strategies and practices in evaluation and promotion processes," the news release reads.
"STRIPE will focus on strategies and best practices to minimize inequities, support inclusion and inclusivity in faculty promotion and tenure cases," the university stated in its news release. It should not be confused with a related program called STRIDE – "Strategies and Tactics for Recruiting to Improve Diversity and Excellence."
These practices and strategies will "[set] the stage for greater retention of faculty, especially women and faculty from groups historically underrepresented in the academy."
Wilmore Webley, the university's senior vice provost for equity & inclusion, responded to a media inquiry from The College Fix "on behalf of all the STRIPE Fellows and other UMass Amherst offices and individuals" that were contacted for comment and for more information about what is in the training.
"Like many other universities, UMass Amherst invests tremendous resources in recruiting faculty to our campus. STRIPE was designed to increase the retention of these amazing academics," Webley told The Fix via email.
No specific training materials were available to be shared, according to the senior vice provost for the taxpayer-funded institution.
The sessions will be taught by a handful of "STRIPE Faculty Fellows," each of which represent different areas of campus.
Two of the fellows are biology professors and lecturers, one fellow is a sociology professor, two work in the Manning College of Information & Computer Sciences, and another is a history professor.
Fellow and history professor Garrett Washington responded to an email from The Fix with his perspective on the STRIPE program.
"UMass (like Fortune 500 companies, like other major R1 universities, etc.) believes that having diversity (a mixture of different people with different strengths, perspectives, backgrounds, etc.) leads to better decision-making and more success in general. So they want to recruit for diversity and to retain faculty for diversity," Washington told The Fix.
He said that part of the training will include analyzing UMass exit interviews from those who did not take a job offer and those who left their positions. This exercise "show[s] participants the complex issues of bias at work," according to Washington.
"I was selected because I care [a lot]about diversity" and "have done some work in the area," he said in response to a question about his participation.
"These programs are great because they present information that is very concrete and actionable," Washington said. "Even someone who dislikes the idea of diversity and bias will be able to recognize that something is 'off' in the examples drawn from faculty stories."
Last chance to support student journalists during our Back to School fundraising campaign! We're very close to our goal of $25,000. But we're leaving money on the table if we don't complete the matching gift offer by Oct. 31. Thank you!
MORE: University of Iowa offers role-playing DEI trainings
IMAGE: Dmitry Demidovich/Shutterstock.com
Like The College Fix on Facebook / Follow us on Twitter