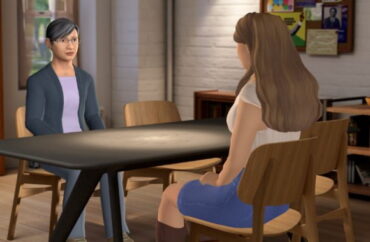 Trainings aim to teach employees how to embrace diversity
The University of Iowa offers its faculty and staff an online, role-playing simulation training designed to instill ideas and strategies for promoting diversity, equity and inclusion on campus.
The "Cultivating Inclusive Communities" program, launched last November, works to help employees develop "awareness, knowledge, skills, and self-confidence to engage across differences with integrity and empathy, effectively fostering an inclusive campus community that embraces diversity," the university's website states.
The program is offered through the Office of Diversity, Equity and Inclusion.
The university's media affairs division has not responded to multiple requests from The College Fix over the last several weeks asking whether the training is required, how many employees have taken the training to date, and the cost of the program.
Four months after the "Cultivating Inclusive Communities" program began, the Board of Regents overseeing Iowa's public universities paused implementation of any new diversity, equity and inclusion programs at the state's three major public universities and launched an audit into DEI programming and spending.
The results of the audit are expected ahead of the next legislative session in January, state Rep. Taylor Collins told The College Fix via email.
The audit was launched after Collins, a Republican, spearheaded a bill to prohibit Iowa's higher education institutions from funding DEI offices or officials. The bill failed to advance while the DEI audit is underway, Collins said.
MORE: $55,000 spent on restorative justice trainings at U. Iowa
As for the "Cultivating Inclusive Communities" program, it uses online virtual simulations designed to expose faculty and staff to hypothetical situations and instructs them on how to engage in inclusive and inoffensive ways.
It is run by Kognito, a company that promotes itself as "a leading provider of practice-based digital learning experiences which provides strategies to improve mental health and well-being across schools, campuses, and communities."
Its website states it uses "role-play conversations with emotionally responsive humans" to change lives by opening the door to conversations involving a variety of social topics, including "social emotional learning."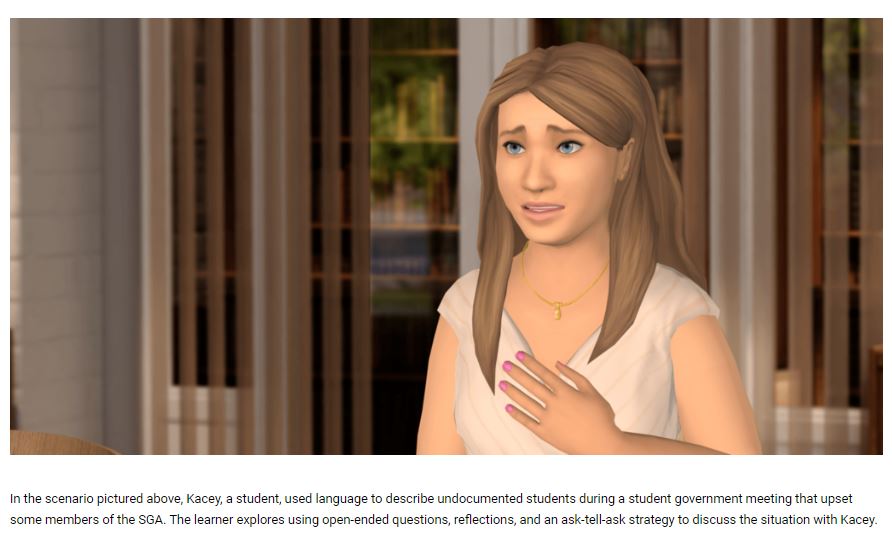 Each simulation includes four sections: "creating safe and supportive environments; examining diverse perspectives; navigating courageous conversations; next steps."
One lesson includes instruction on how employees should teach a white, female student why her peers are mad at her for using the term "illegal alien," for example. Another lesson deals with microaggressions against black or Muslim students.
The program also offers several recommended links to left-leaning "national resources," such as Educause, a "DEI knowledge base" for higher education, and the Anti-Defamation League.
Lessons' key learning objectives, according to Kognito, include demonstrating "effective communication skills that create brave spaces," training on how to "act as an advocate for the rights of others and self," and recognizing "your role in fostering a caring and inclusive school climate."
According to the digital lesson, "DEI benefits the larger school community, and we also need to shine a light on how important and beneficial it is for members of marginalized communities."
"We want a school community that's free from stereotypes, preconceptions, harm, bias, discrimination, and exclusion, just to name a few."
It is acceptable that faculty and staff feel uncomfortable with participating in inclusive training methods because "uncomfortable moments lead to growth," the program adds.
The University of Iowa's Faculty Senate President, Edward Gillan, did not respond to questions from The College Fix asking about whether faculty should have to take the lessons.
The client services office of Kognito also did not respond to questions from The College Fix.
MORE: Iowa suspends new DEI policies in higher ed, launches probe into current ones
IMAGES: University of Iowa website screenshots
Like The College Fix on Facebook / Follow us on Twitter