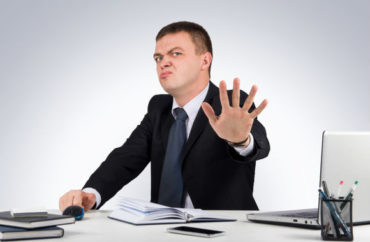 Free-speech promise 'plainly contradicted' by 'numerous restrictive regulations'
A private university is not eager to talk about a policy taking effect next month that requires students to "petition" officials to engage in any "free speech activity" and bans undefined "hate speech."
Administrators, student government leaders and even public relations officials at Schreiner University did not respond to College Fix requests via phone and email last week to talk about the "free speech policy" taking effect Sept. 1.
The official in charge of the new policy, Dean of Students Charles Hueber, declined to discuss it as well.
The expansive authority of officials over student speech worries the Foundation for Individual Rights in Education.
The Presbyterian university is setting up its students for failure through the new policy, according to Laura Beltz, senior program officer for policy reform at the education civil-liberties group, which calls attention when freedoms of students and faculty are threatened.
Though Schreiner isn't bound by the First Amendment, "its new free speech policy says its purpose is to 'provide opportunities for free speech,' which is plainly contradicted by the policy's numerous restrictive regulations," she wrote in an email to The Fix.
The silence from the university at all levels leaves open the question how the policy was devised and who was privy to discussions on its provisions.
Sponsors must cover all security costs that university demands
It's not clear when the pending policy was approved. Just over a page long, it does not include any history of drafts or identify any Schreiner committee or other entity that helped develop it.
The policy simply says that the dean of students has "administrative oversight" and is "responsible for implementation." It is hosted on the Office of Student Activities page.
"In an effort to provide opportunities for free speech and to preserve the academic order of the university, the Office of the Dean of Students has established the following procedures to facilitate free speech on campus," the preface of the policy reads.
Freedom of expression is not listed among the "purposes" for which students have access to university property, which include study, work, teaching and "conducting or attending other University business or activities."
MORE: Lawsuit proceeds against college for blocking Constitution distribution
Students that want to participate in a "free speech activity" – which is defined as "any activity that is open to the public" – "may" petition Hueber (left). That office will then "coordinate with administration [sic] to approve a reasonable time, place and manner such activities may take place."
Requests to reserve space on campus must start with the director of auxiliary services, but that person will forward events designated as free speech activities to the dean's office.
The policy says the university "reserves the right to … prohibit certain individuals from being present on University owned or controlled property at any time at its discretion." It requires sponsoring organizations to cover "all event costs," including "additional security personnel and other security measures" required by the administration.
Along with disruption of university operations and physical threats and harassment, the policy bans "hate speech" without defining it or referring to another university policy that defines the subjective term.
FIRE's Beltz told Campus Reform the language on security costs could be used as a backdoor to penalize student groups for the content of expressed speech. Without "further criteria" for when additional security is required, the university gives itself broad authority to "levy security fees on a student group based on the viewpoint of the speaker that it has invited," she said.
The underlying problem, Beltz told The Fix, is the vague nature of the policy. Schools, especially private ones, can put "restrictions on public expression in order to limit disruptions to the campus, but a vague policy like this gives the university administration a lot of leeway for denying events."
No one wants to talk about it
Dean of Students Hueber declined to explain the creation, writing and adoption of the policy in a phone call with The Fix, and recommended contacting Toby Appleton, director of public relations. He did not respond. Neither did Communications Director Andrew Valdez, Provost Diana Comuzzie or President Charlie McCormick.
The Fix could not find contact information for student government officers or members of the Student Senate to ask for their role in the policy's development and views on its provisions.
While FIRE has not chosen at this time to issue a warning letter to Schreiner, as it often does to colleges whose speech policies draw concern, Beltz told The Fix that concerned students and faculty should urge the administration to  adopt a policy more in line with the First Amendment.
FIRE would be happy to help the university develop such a policy, Beltz said. She suggested the adoption of the so-called Chicago Statement, a sweeping free-speech policy adopted by the University of Chicago more than three years ago, "in order to show the school is truly committed to free speech."
A better policy "would list out content- and viewpoint-neutral criteria for any necessary approval for large-scale events," Beltz said, "and would allow spontaneous events to take place on publicly available areas of the campus."
Schreiner is "morally (and perhaps contractually) obligated to live up" to the free-speech promise it makes students, she said.
MORE: Student disciplined for 'Border Wall Construction Co.' shirt gets $25K
IMAGE: Bashigo/Shutterstock
Like The College Fix on Facebook / Follow us on Twitter