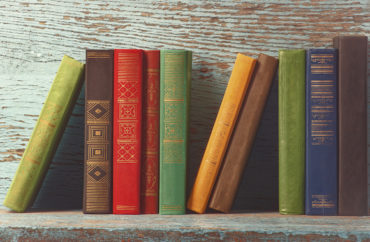 'Students learn to see clearly, judge rightly, and act boldly'
What's the right college for a student who was home-schooled or attended a K-12 charter school steeped in the liberal arts tradition? The co-founder of an emerging college in Utah says he has an answer for that.
Mount Liberty College was launched in August 2019 and aims to provide students, especially non-traditionally schooled ones, a higher education choice in the Mountain West region, co-founder Gordon Jones told The College Fix.
"Our goal is to train the minds of our students, equipping them to excel in any area of interest," Jones said. "… Call us, if you will, a Defense Against the Dark Arts of the [21st century], where students learn to see clearly, judge rightly, and act boldly."
The college is located in the center of the Salt Lake Valley. It is private and unaffiliated with any religion, although it is grounded in the Judeo-Christian tradition, Jones said.
"We accept no government funding and never will," he added.
Before the coronavirus forced it to close, courses were held in a classroom in Murray, Utah. The school opened with a freshman class of 10 students with a goal to reach a full enrollment of about 80 to 100 students, Jones said.
"We finished the academic year in a virtual classroom, but it is our intent to have a physical classroom again in the fall," he said.
Jones said the Mountain West has a high concentration of home-schooled students and students graduating from charter schools, so Mount Liberty College makes sense for the region.
But more than that, he added, it stands as "an implicit criticism of the current model of higher education, with its ever-increasing costs and bureaucracy."
"By returning to an earlier method of education, designed around mentor-student interaction and mutual learning, we are able to operate with a tuition that is within the reach of any student interested," Jones said, noting tuition is $2,250 per semester.
"The contrast with Behemoth U could hardly be greater," he said.
The college calls itself a "Great Books school" on its website, and so textbooks may come cheap, too. "Most of our books are classics; they are online or relatively inexpensive," it states. "You will not find $300.00 textbooks here."
Mount Liberty College currently offers only one undergraduate degree, a BA in classical liberal arts, its website states.
And it actually does offer a two-credit "Defense against the Dark Arts" class.
"This is a classical logic course in which students will not only study argument and logical fallacies but also examine them in connection with real disputes, such as the historic debates between Lincoln and Douglas and Cicero's Philippics," its online description states. "We will delve into the writings of Paine, Aristotle, Nibley, and dissect current uses of persuasive and forensic language."
Other course titles include "Principles of American Founding," "Development of Civilization" and "Science or Science Fiction"
The college also requires for graduation two practica, or internships, to give students practical experience in areas of interest to them, such as at schools, charitable relief organizations, law firms, publishers, theater or dance companies, Jones said, adding the college has organized a pool of outside mentors to work with students.
"Obviously, this is not mass education, and it is not for everyone," Jones said, but added the college "will appeal to students interested in the classics of literature, philosophy, and history, and in their exploration in an intensive and interactive setting."
MORE: This small college spurned expert advice on investing. Its endowment is growing faster because of it.
IMAGE: Vikman / Shutterstock
Like The College Fix on Facebook / Follow us on Twitter