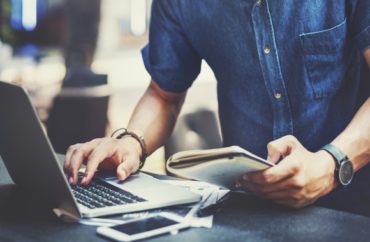 A new website chronicles the critical race theory lessons, curriculums and trainings found at colleges and universities nationwide.
Launched in late January, the website reports on how nearly 250 campuses promote critical race theory, including at public, private, religious and state schools. More schools continue to be added.
It's a project of the Legal Insurrection Foundation and Cornell University law Professor William Jacobson, who said the website does not aim to tell parents which colleges to stay away from, rather just serves as a platform for information.
"We take no position on whether students should attend any particular school, or even schools with active Critical Race Training mandates," Jacobson told The College Fix. "That is a decision for each parent and student based on the totality of the circumstances of what a particular college or university has to offer. We simply provide data to inform those decisions."
The website defines critical race theory as an "ideology that focuses on race as the key to understanding society, and objectifies people based on race."
Jacobson said critical race theory is "one aspect of the larger Critical Theory, which views western, capitalist societies as systemically evil and tainted, and in need of systemic revolution."
"It very much is a political ideology which is in keeping with the anti-capitalist activism on campuses," Jacobson said.
"The dividing line between traditional diversity initiatives and Critical Race Training is not always clear," he said, "but there is a clear distinction between trying to expand the pool of applicants and to ensure equal and fair treatment of all without regard to race, which is the goal of the American Civil Rights movement, and the coercive political mandates of so-called 'anti-racism' activism which have little to do with equality."
Jacobson said the website was created after Cornell University President Martha Pollack "recommended to the entire campus the reading of Ibram Kendi's book 'How To Be An Antiracist,' and designated the book as a Community Book Read to be the subject of summer virtual discussions."
The book was made available to the students electronically and free of charge.
"I was shocked when I read the book, because it advocates racial discrimination," he said.
Jacobson cited a quote from the book as an example: "The only remedy to racist discrimination is antiracist discrimination. The only remedy to past discrimination is present discrimination. The only remedy to present discrimination is future discrimination."
He also pointed out that the book "sets up a paradigm sure to lead to campus coercion and conflict by dividing the world into "anti-racists" and "racists."
Jacobson said the following month, Cornell University "compounded the problem by announcing that Cornell would 'embed anti-racism across' [in] almost every aspect of the campus, which given the way in which the term 'anti-racism' is used by Kendi and campus activists, created the likelihood of coercion, suppression of free speech, and breach of academic freedom."
The concern was heightened in September 2020 when "hundreds of faculty, students, and staff signed a list of demands as to how President Pollack's initiative should be implemented, including express calls for race-based hiring and promotion (which would be illegal if implemented)," according to Jacobson.
After this point, he decided "to take research we had been doing over the summer on Critical Race Training, of which so-called 'anti-racism training' is one form, and turn it into a separate website covering a wide range of schools."
He said that parents concerned about critical race theory should do their homework before their kids attend a college or university.
Entries for each school contain data on their critical race theory-based investments, such as curriculum requirements, resources, research, funding and trainings.
"I don't think most parents and prospective students understand just how deeply this coercive ideology is permeating campuses, and we aim to provide information allowing parents and students to make informed decisions," Jacobson said.
"If someone wants to study or teach Critical Race Theory, that's fairly benign," he said.
"When that theory translates into mandated curriculum and activism, it harms students' ability to express their views, because views not in keeping with the mandates are deemed 'racist' by definition. It also infringes academic freedom, because part of the push is to force Critical Race Theory into the curriculum across the board."
MORE: Boston U. law school creates first critical race theory professorship in country
IMAGE: Raw Pixel / Shutterstock
Like The College Fix on Facebook / Follow us on Twitter