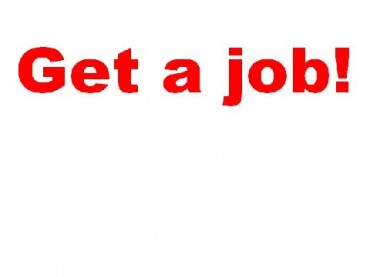 A newly coined voting bloc called Young Outsiders has two major attributes – they are socially liberal and fiscally conservative. Really fiscally conservative.
An overwhelming majority of these Millennial-aged voters actually think government aid does more harm than good, that the government is at its max when it comes to helping the poor, and – get this – that people on the government dole have it way too easy.
These "Young Outsiders" – named by the Pew Research Center in its recently released political typology report, make up about 13 percent of the voting population and could very well swing future elections in Republicans' favor, research finds.
Pew described this voting bloc as "wildcards," noting that "these Young Outsiders currently gravitate toward the Republican Party based on their fiscal conservatism and distrust of government."
"Yet …Young Outsiders tend to be very liberal on social issues, very secular in their religious orientation and are generally open to immigration."
In fact, the group holds liberal social beliefs: only 25 percent regularly attend church, 67 percent believe marijuana should be legal, and 78 percent believe homosexuality should be "accepted by society," Pew found.
But, fiscally they are a way different story, the research found.
A whopping 86 percent of Young Outsiders believe "government aid to the poor does more harm than good." What's more, more than three-fourths of them, 76 percent, said the government can't afford to help the poor any more than it already is.
And an overwhelming 81 percent agreed that "poor people today have it easy because they can get government benefits without doing anything in return."
Savvy Republican politicians could capture this voting bloc and win elections if they stay positive and focus on smart economic solutions, some say.
"The GOP will need to become more than the party of 'Obama No' in order to make inroads to the youth vote," Republican Political Consultant Jay Townsend told The College Fix. "It will need to offer some new and different policies in the marketplace of ideas that make it easier for people to use their degrees, foster economic expansion, job growth, security, affordable health care, and in my humble opinion, greater freedom to determine one's own destiny."
While President Obama won the youth vote in 2008 and 2012, the notion that younger Americans always overwhelmingly vote Democratic isn't accurate, according to the College National Republican Committee.
The group put out a 95-page report last June titled "Grand Ole Party for a Brand New Generation." It pointed out that up until the 2008 presidential election, the youth vote was nearly evenly split between Republicans and Democrats.
"Prior to Obama, it was Ronald Reagan who held the record for winning the highest proportion of young voters at 59 percent in 1984," the committee stated. "Indeed, in the 2000 election, George W. Bush only lost young voters by 2 points, while at the same time losing senior citizens (aged 65 and older) by 4 points."
Townsend said it was Reagan's sunny disposition and the fact that he "oversaw the most robust economic expansion in the post WWII era" that turned out the youth vote in his favor. He allowed for voters under 30 to buy a house, keep a job, and graduate from college without being $100,000 in debt, Townsend said.
College Fix contributor Kara Mason is a student at Colorado State University Pueblo. 
Like The College Fix on Facebook / Follow us on Twitter