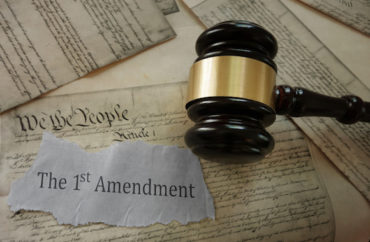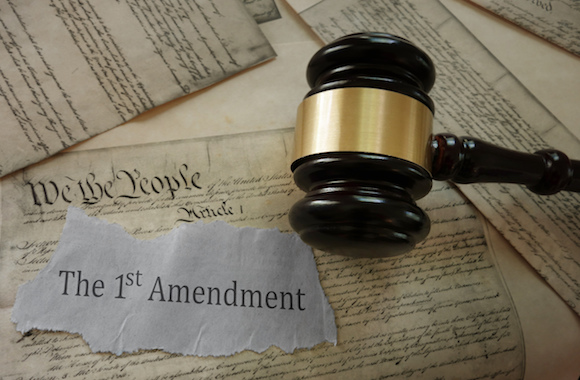 The president of Louisiana's Nicholls State University doesn't appear to be well-versed in matters relating to the First Amendment.
About two weeks ago, several members of the Nicholls College Republicans scribbled some chalk messages on sidewalks around campus. According to The Courier, the following day Nicholls President Jay Clune issued a statement noting the chalkings violated state law and university policy.
"State law prohibits political advertisements on public property," Clune wrote. "Additionally, university policy requires any individual organization who wishes to chalk the sidewalk to receive permission from the Campus Reservation Office."
The College Republicans had no such permission, Clune said.
Nicholls State CRs President Markaylen Wiltz said he didn't think his organization needed permission for the chalkings as the policy regarding such is never enforced. He intimated Clune enforced the policy this time due to student uproar over the chalkings' content.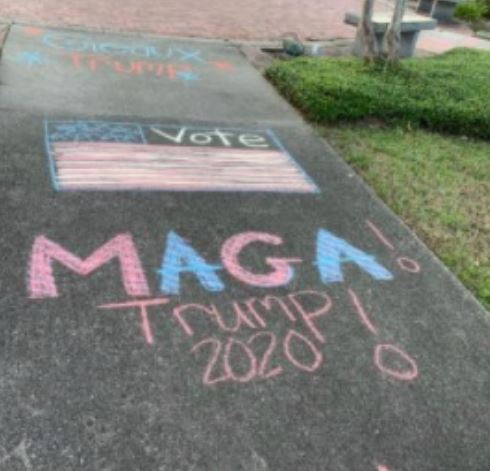 As for the chalkings violating state law, Louisiana Attorney General Jeff Landry said President Clune was incorrect in his assessment. On October 23 Landry wrote on Twitter "Again our educators seem to be out of touch with the Constitution!"
After speaking with Landry, Clune ended up eliminating Nicholls' chalking policy, but he still got a dig in against the CRs:
"In a moment when we as Americans are feeling the toll of division, it is discouraging to find elements of that divisive culture in our Nicholls community," he said. "This week our institution has received a lot of attention for an incident that occurred on campus (Oct. 18) and our subsequent response. Based on legal counsel, I issued a statement that chalking campaign messages on public property was prohibited by Louisiana law. That position was later deemed incorrect by Louisiana's attorney general, Jeff Landry. Based on his counsel, our chalking policy has been eliminated."
Landry praised Wiltz for his "courage" and "leadership," and President Clune for "helping to ensure that our universities are a place where free speech, discussion and debate of ideas are preserved."
Back in June of this year, Clune faced a similar First Amendment situation when he said the school would punish "hate speech" with the "swiftest, harshest action allowed by law." But after the Foundation for Individual Rights in Education (FIRE) educated him, Clune backtracked and admitted he was in error.
MORE: Emory ditches speech codes after threatening Trump-chalking student
MORE: Kutztown U. revises 'chalking' rules to better 'support free speech'
IMAGE: zimmytws / Shutterstock.com
Like The College Fix on Facebook / Follow us on Twitter