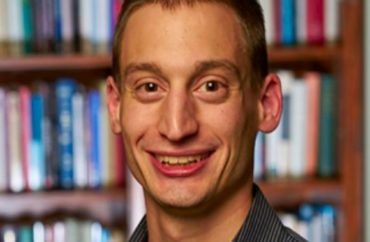 The Auburn University academic who created a social media firestorm by tweeting out "F*ck every single cop. Every single one" will face no "adverse action."
According to Yellowhammer, which has been on top of this story since day one, Auburn officials initially indicated they were "considering options available" with regards to African American & American Literature and Composition lecturer Jesse Goldberg.
However, after the FIRE's Adam Steinbaugh wrote to Auburn President Jay Gogue to remind him that Auburn is a public entity — and as such cannot discipline Goldberg for personal social media comments — Gogue replied he was "pleased" to "confirm Auburn's commitment to the Constitution."
"Auburn affirms that it will not take adverse action against Dr. Goldberg or any member of the Auburn community based on […] speech or content protected by the Constitution," Gogue wrote.
Steinbaugh noted college faculty speech "is protected by the First Amendment unless the employer can demonstrate that the speech interfered with its ability to serve the public. That rarely happens — and that's a good thing."
Alabama State Representative Mo Brooks disagrees with Steinbaugh; he tweeted out "tax dollars should not fund police haters" and that Auburn should fire Goldberg.
If true, #Auburn Univ. should FIRE Jesse Goldberg for venomous hate of America's law enforcement community.

Auburn: please investigate, determine truth, fire this guy IF media reports accurate!

Tax dollars should not fund police haters.

— Mo Brooks (@RepMoBrooks) August 5, 2020
Although the university may not have instituted "adverse" measures against Goldberg, Yellowhammer noticed the lecturer's Twitter bio had been changed to "Visiting Research Fellow @ Auburn U." The university told the publication it had "agreed to Dr. Goldberg's request that his role transition to a research-focused assignment."
Prior to his tweet controversy, Goldberg noted he was "scheduled to teach four classes" this fall.
In a previous social media furor, Goldberg said he would refuse to say Auburn's "battle cry" because it contains the word "war." After criticism, he upped the ante, writing "Wait until MF-ers find out I'm queer and teach in goddamn heels too."
Read the Yellowhammer article.
MORE: Auburn University lecturer: 'F*ck every single cop'
MORE: Auburn prof won't say school chant because of word 'war'
IMAGE: Twitter screencap
Like The College Fix on Facebook / Follow us on Twitter