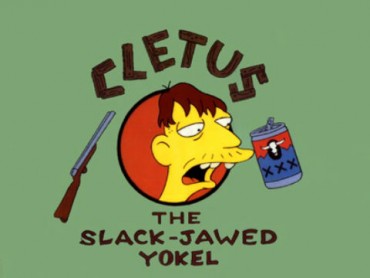 Every college is different – Wesleyan University doesn't like dreadlocks or crazy people – but they all seem to have fine-tuned rules for what students should not wear for Halloween.
Campus Reform reports that at the same time Valdosta State University told students by email that "wearing costumes and dressing as someone different than oneself can be fun and playful," its Housing and Residence Life department gave a long list of characters they shouldn't imitate:
Indians

Geishas

"Ghetto" or "hillbilly" groups

"blackface, redface, or yellowface"

"costumes that make light of domestic violence, sexual assault, sex work, or matters concerning the LGBTQ community"
As Campus Reform muses, that seems to exclude "sexy" or "slutty" costumes.
RELATED: Wesleyan offers to tell students if their Halloween costumes are offensive
If you wear such costumes, it will "remove opportunities to have meaningful conversations about the daily experiences of individuals who identify with those groups," the school claims. (Wouldn't it make those conversations more likely?)
It's not clear whether the school is threatening punishment for students who wear costumes considered offensive, or just telling them to think before they dress up, as Wesleyan claims its recent poster campaign is meant to do.
Recall that Valdosta State paid a student $900,000 to settle a lawsuit that it expelled him for protesting a parking garage.
RELATED: Students wring nearly $1 million out of their colleges for violating their free-speech rights
Like The College Fix on Facebook / Follow us on Twitter
IMAGE: 20th Century Fox