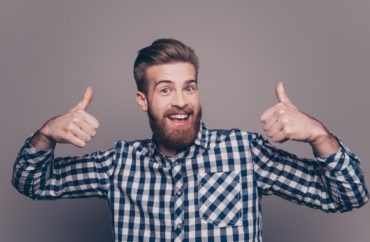 University president said that a survey showed 96 percent of respondents had at least one dose
The University of Minnesota System will not implement a COVID vaccine mandate for any of its students, faculty or staff. The system has five campuses, 67,000 students and 26,000 employees according to its website.
The university announced the decision in an email recently and said that a survey found 96 percent of respondents had received at least one dose of the vaccine.
The Star Tribune reported that university officials sent it to a random 12,500 students and employees at the flagship Twin Cities campus, but did not say how many responded to the survey.
The Minnesota Daily did not link to the survey and The College Fix could not locate it on the system's media site, so it's not immediately clear how many people took the survey. Furthermore, people who have received the vaccine may have been more motivated to answer the questions.
The University of Minnesota-Twin Cities student paper reported:
In a systemwide email, [President Joan] Gabel stated that vaccinations are a "complex and personal issue" and addressing individual circumstances is challenging in any university-wide approach.

The announcement also stated that the University "will respect individual choices" towards vaccinations and continue to support students, staff and faculty.
Medical professors within the public university system have organized a letter in opposition.
"While most University students are likely to be at low risk of severe illness or death from COVID-19, some have weakened immune systems and may be more vulnerable," the letter said. "[W]e have the tools to prevent nearly all deaths from COVID-19." The letter's organizers include University of Minnesota Medicine Professors Dimitri Drekonja, Nathan Chomilo and Michael Aylward.
"A school that strives to lead on science, public health, and community engagement should not be watching from the sidelines as we try to end the worst pandemic in 100 years," the letter said. "We urge the leadership of the University to reconsider, and mandate COVID-19 vaccination for students, faculty, and staff."
At least one student government leader supports the system's decision.
"I would have qualms about a state institution requiring vaccination when none of the vaccines actually have FDA approval as opposed to emergency clearances for use," Scott Petty, the University of Minnesota's graduate student body president said, according to the Tribune.
The Minnesota State System has also declined to require COVID vaccination.
MORE: Northwestern University student appears to die from vaccine-induced myocarditis
IMAGE: Roman Samborskyi/Shutterstock.com
Like The College Fix on Facebook / Follow us on Twitter