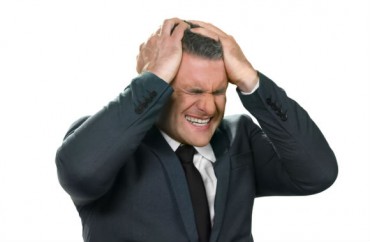 The Wake County Public School system in North Carolina no longer will use "grandfathering" because of the word's racist background.
And all it took was a complaint from just one parent.
The News & Record reports parent Lucy Hughes took to Twitter to blast the district: "PLEASE do not use racist language and DROP the term 'Grandfathering clause' for new high schools […] The term has roots in suppressing black voters. Language matters! DO BETTER! Our students are watching. FIX IT."
The district responded it is aware of the term's origins, and will no longer use it beginning next year. The word is not "inclusive," said district spokeswoman Lucy Luten.
Hughes' Twitter account apparently has been switched private since her complaint.
Thank you for your message. We are aware of the racist origins of the term grandfathering, and our intent is to discontinue use of this term starting next year. We are using it this year to avoid any confusion, as unfortunately we have been using this term for quite some time.

— Wake County Public School System (@WCPSS) December 2, 2020
"Grandfathering's" origins indeed lie in post-Civil War voting rights. Its current use is extremely common; in Wake's case it's for students who are permitted to stay at their current school — "grandfathered" in — even if a neighborhood feeder pattern is changed.
"We aim to use inclusive language in our communications," Luten said in an email to the News & Observer. "This word is not inclusive. It's really that simple."

Wake has moved to be more inclusive in recent years, such as recognizing Indigenous Peoples' Day and moving to expand anti-discrimination protection for transgender students and school employees. …

Hughes, a Fuquay-Varina parent of two Wake students, said in a message to the News & Observer that she's glad that Wake is acknowledging the problem with using grandfathering. But she said Wake should make the change immediately. She said people will understand if a different term is used this year.

"But saying 'it may confuse people, so we must wait!' is not the right excuse," Hughes said. "If you are a system who wants to portray itself as anti-racist. Here is an opportunity to act, and they should be courageous and do it."
The report notes the Massachusetts Appeals Court "made international headlines" in August when it announced it would cease use of "grandfathering." The court noted that "Southern states created grandfather clauses to exempt white voters from new requirements designed to disenfranchise Black voters."
MORE: Academics upset at quantum computing article for using term 'supremacy'
MORE: Prof says 'Fat-phobia is rooted in anti-Blackness'
IMAGE: Denis Film / Shutterstock.com
Like The College Fix on Facebook / Follow us on Twitter