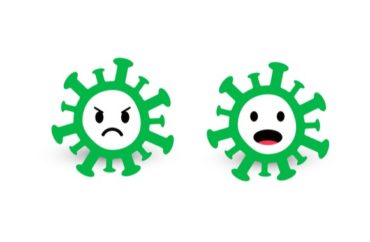 Relying on "herd immunity" as a strategy to solve the COVID-19 crisis will cost many lives and won't be effective anytime soon, according to a professor at Northeastern University.
Samuel Scarpino, an assistant professor who runs the Emergent Epidemics lab at Northeastern, said allowing the virus to spread unchecked, thus allowing a critical mass of people to build up an immunity to it, would overwhelm health care systems across America.
"They believe that if you just let the wave pass through the population that you'll have 70 or 80 percent of the population infected and you won't have a subsequent wave," said Scarpino, as reported by News@Northeastern.
But Scarpino said the real pain would come at a much lower threshold.
"It's going to be somewhere like 5 to 20 percent, and you're going to have multiple waves of infections because you're still going to have a large fraction of the population susceptible," he said.
Scarpino's comments came at a time when governors have sought to reverse the devastating economic effects of the coronavirus by re-opening businesses in their states.
The professor noted that herd immunity models typically predict the average number of people around the nation that will get the disease, and thus build immunity – but these models often assume these people are evenly distributed around the county.
Instead, the people who end up getting the disease are often clustered together, and thus cannot receive the care they need when hospitals are overwhelmed, he said.
"This number doesn't account for human behavior," Scavino said. "We don't mix randomly with one another—I don't draw a number from a hat to determine my dining companions. We have networks of family members, friends, co-workers we see more frequently, and places where we're more likely to interact with large numbers of people, such as school or church. And these places and patterns are different depending on where we live."
Scarpino noted that many models use an average "reproductive number," referred to as "Ro," to determine how communicable a disease is. A disease with a Ro of three, for instance, means each person with the disease is expected to infect three other people. COVID-19 is estimated to have a Ro of between two and three.
But that Ro number is an average – if, for instance, nine people spread the disease to zero people and one person spreads it to 20 people, the disease still has a Ro of two, even though that one "super-spreader" is the real concern.
According to Scarpino, the 1918 Spanish Flu epidemic lasted longer because each sick person did, in fact, infect around two other people. But the more recent Ebola and SARS outbreaks have been much more contained because they relied on "super-spreaders," a small percentage of the population.
Scarpino said diseases that have more "variability in the number of infections each sick person causes" are more likely to die out on their own by random chance, and are easier to control with public health interventions.
Scarpino said research has shown that lowering the estimated number of infections has been traditionally achieved by "accounting for human behavior."
Scarpino was speaking to an online audience of over 200 researchers, students, and others last Thursday as part of a series presented by the University of Maryland's network biology program, in partnership with the University of Vermont's Complex Systems Center.
MORE: MIT assists new COVID-19 crowdsourcing resource hub to help spur solutions
IMAGE: Shutterstock.com
Like The College Fix on Facebook / Follow us on Twitter