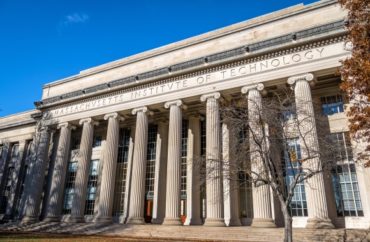 As Americans continue to battle the coronavirus, Massachusetts Institute of Technology joined the fight against the pandemic through the crowdsourcing platform HeroX.
With the tagline "we are self isolating, but we are not alone," the platform launched a COVID-19 Central resource hub in early April, and scholars from MIT — an institution renowned for its advanced and cutting-edge science and academics — has pitched in to that end.
The Cambridge, Mass., university has hosted a COVID-19 ideathon. The institute also hosted "Beat the Pandemic," a challenge that ran in early April in order to protect vulnerable populations and support health systems, according to the webpage for MIT's COVID-19 Challenge.
Participants have been encouraged to investigate solutions that include promoting COVID-19 education, identifying patients with immunity to the coronavirus, and overseeing resource distribution to hospitals, it states.
"The MIT COVID-19 Challenge is an initiative that is meant to be a series of virtual events and hackathons that was created around mid-March or so when myself, a few other colleagues at MIT, and students realized there was going to be this large, untapped pool of very bright, smart individuals who were going home as universities were sending students home," said Freddy Nguyen, former co-director of MIT Hacking Medicine and postdoctoral fellow at the MIT Institute for Medical Engineering and Sciences.
"We [wanted] to channel all of that untapped, collective brainpower toward solving some of these problems that we didn't have the capacity to deal with in our healthcare system," Nguyen told The College Fix.
Christian Cotichini, CEO and co-founder of HeroX, said the platform has "a social responsibility to highlight opportunities where people can be part of the COVID-19 solution."
The resource hub is structured such that all innovators can work on solving COVID-19 in one central location, he said. The central page connects innovators with all the related challenges by aggregating them from a wide array of crowdsourcing platforms into one place, he said.
"This centralized hub will allow millions of motivated individuals to make a difference, shifting the view from 'observer' to 'participant' in the fight against COVID-19," he said.
As of April 16, MIT has partnered with a number of organizations over the course of its efforts, including the U.S. Department of Veterans Affairs, Johnson and Johnson Innovation, and Amazon Web Services.
"Colleges, like MIT, are hosting a series of challenges to empower others to take action in the COVID-19 crisis," Cotichini said. "Their main focus is connecting people with the resources and tools needed to develop solutions that can be implemented throughout their network."
In response to the progress made by MIT and others, Cotichini said HeroX is welcoming everybody, including college-aged Americans, to join this critical effort to stop the spread of COVID-19.
Cotichini said the hope is that the central page will create a sense of community while giving people the opportunity to be part of the solution.
"In many cases," he said, "this might be a college student, but the mission of crowdsourcing is to extend opportunities to all."
MORE: HeroX hosts contest on origins of information 
IMAGE: Diego Grande / Shutterstock
Like The College Fix on Facebook / Follow us on Twitter