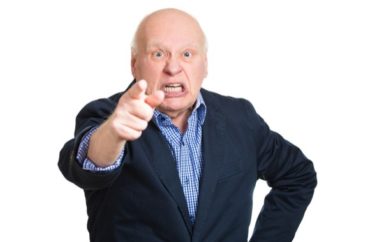 Officials at Northeastern University informed freshmen who responded "yes" to a poll asking if they would attend parties that they will face consequences for "fail[ing] to follow social distancing restrictions."
According to The Huntington News, 115 students and their parents received an emailed warning due to the students' answers on the Northeastern Class of 2024 Instagram page poll.
Senior Vice Chancellor for Student Affairs Madeleine Estabrook wrote "It has been brought to our attention that on a social media platform you have indicated an intent to gather in large groups and engage in parties […] This is unacceptable, will not be tolerated, and presents a danger to your health and the health of our community."
The Wall Street Journal reports the pollster, when asked by Northeastern officials, gave up the names of all who answered in the affirmative. The pollster refused to speak to The HN, indicating he/she did not "want this to drag on longer."
Estabrook's email states the students in question are required to respond to her, "specifically recognizing that 'Inciting, participating in, or encouraging any disturbance for purposes of committing any action that presents a clear and present danger to self or others' is a violation of the Code of Student Conduct."
Read the letter from NU's Vice Chancellor for Student Affairs sent to freshmen who voted "yes" on a poll on the Northeastern Class of '24 Instagram asking if they intend to party: pic.twitter.com/xbQ4Bir9Gn

— Deanna Schwartz (@deannaschwartzz) August 21, 2020
Additionally, the letter instructed students to sign the "Expectations for Return to Campus Attestation," an agreement required of all students returning to campus, and practice "model behavior by actively participating in our Protect the Pack campaign," the university's COVID-19 health and safety campaign.

Students who fail to complete these tasks, the letter reads, will have their offers of admission rescinded. It does not include a deadline.

The letter acknowledged that responding to the poll did not necessarily indicate a willingness to party. "Even if this gesture on social media was made in jest, your willingness to mock the well-being of our community, and the efforts made to protect it, demonstrates a degree of carelessness that does not meet the values and principles we uphold."
Estabrook told The Boston Globe her email was "to impress upon [students] the gravity of the situation."
"I want people to understand and the university wants our community to understand that we are taking it extremely seriously," she said.
Read the Huntington News article.
MORE: Northeastern prof: 'Herd immunity' isn't coming anytime soon
MORE: Northeastern researchers to create Alexa-like device to identify implicit bias
IMAGE: pathdoc / Shutterstock.com
Like The College Fix on Facebook / Follow us on Twitter