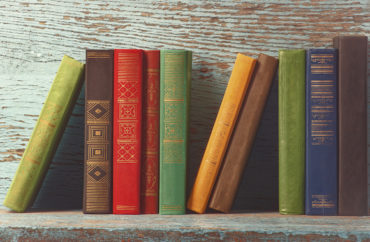 Requirements changed to make major more 'appealing and accessible'
Northwestern University's Department of English has axed its mandate that literature majors take a pair of comprehensive English and American literature survey courses.
Starting this fall semester, new literature majors can neglect the two survey classes but will be required to take a pair of "historical breadth classes." One must cover at least 200 years of pre-1830 writings "from a particular tradition, genre, or theme," and the other must cover literature after 1830, according to the English Department's website.
Students will also be required to fulfill "diversity" course requirements in topical areas of specialization, such as "Gender, Sexuality & Embodiment," "Postcolonial & Comparative Literatures" and "Race & Ethnicity," the department website states.
Northwestern English students can satisfy their "Gender, Sexuality, and Embodiment" requirement with courses such as "Lesbian Representation in Popular Culture," "Black Feminist Theory," and "Sex and the Gothic Girl," according to the Northwestern course description page.
An email from the English Department explained the change was made to make its majors and minors more "appealing and accessible," the Daily Northwestern student newspaper reported.
"The department's two introductory survey courses in English and American literature did not make use of its faculty's expertise, as few professors could teach these courses," Julia Stern, Northwestern professor of English and director of undergraduate studies, told the student newspaper in May.
"We had been hiring these fantastic young scholars in African American literature, in Latinx literature, in Asian American literature and in Native American literature," Stern said. "All of these people were teaching wonderful 200-level courses that weren't being counted toward the major."
The Northwestern English department offers majors and minors in two main areas of study: literature and creative writing, its website states.
Literature majors previously had to take the first quarter of either English or American Literary Traditions, both of which run for two quarters, and a second quarter in either the English or American sequence, according to the department website.
Across the two quarters of English Literary Traditions, the reading list covered a "millennium-long sweep," including readings from Beowulf and writings by Geoffrey Chaucer, William Shakespeare, Jane Austen, and T. S. Eliot, according to the website. Authors covered in American Literary Traditions included Powhatan, Benjamin Franklin, Frederick Douglass, Harriet Jacobs, and Emily Dickinson.
The College Fix reached out twice to Stern to ask whether the English Department will maintain the American and English Literary Traditions courses. It has not received a response.
Conservative literature professor warns of politicizing education, praises diversity in the canon
Anthony Esolen, a literature professor and writer-in-residence at Magdalen College, wrote critically of the changes in a July 26 email to The College Fix.
"As soon as education is bound up with partisan politics, it comes to an end, because no one can speak freely, and political advantage rather than truth is what is prized," Esolen stated.
"I have long been perplexed by calls for 'diversity' that seem oblivious to where genuine and often quite shocking diversity is to be found: namely, in places and times far from our own. Study Chaucer on his own terms and you'll have your hands full with diversity," Esolen wrote.
In contrast, "reading authors who are considered 'diverse' in our time because they adopt a particular brand of politics, and because they come from some group designated as 'diverse' because of their ethnic background or sexual habits, is merely to play at diversity."
MORE: 'Cancel Shakespeare' course offered by critical race studies professor
IMAGE: vipman / Shutterstock.com
Like The College Fix on Facebook / Follow us on Twitter