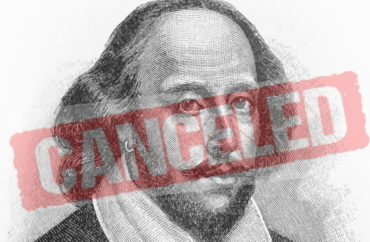 'You can't make room for new voices without getting rid of some of the old'
A professor who specializes in premodern critical race studies offers a course called "Cancel Shakespeare" that aims to chip away at what the scholar contends is the notion that the Bard is only for white people.
"I want to continue to fight the idea that Shakespeare—or any scholarly field—belongs to White people and their expertise," University of British Columbia Associate English Professor Dennis Britton said in a campus news release.
"There is a long history of Black people reading, performing, loving, hating, and critiquing Shakespeare," he said. "This history also inspires the work I do."
The February news release, which describes Britton as a premodern critical race studies scholar, prompted a feature on him by CBC News earlier this month that called one of his courses "Cancel Shakespeare."
A list of his classes online notes he teaches a "Shakespeare Now" class focused on "topics in Shakespeare studies that seek to identify relationships between Shakespeare's work and present-day issues and concerns."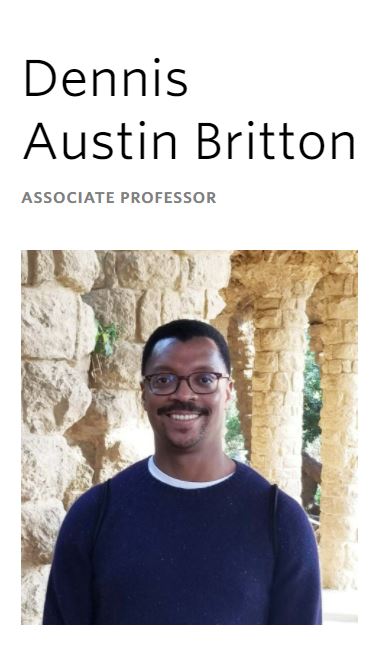 "Shakespeare uses colour symbolism with Black being associated with evil and white being good. His representations of blackness or Black people also have to do with lines that get sort of thrown in at various points by white characters. We definitely see ideas of anti-Blackness," Britton told CBC.
"…I think some of the racial references can just easily be taken out and it have zero effect on the plot. Most audiences will not miss them because they don't know them intimately enough."
The College Fix asked Britton to discuss his course, but he declined an interview, citing an array of backlash he has received via email since the March 6 CBC article published, including "name calling and racist attacks."
"Of course, not everyone agrees with my views, which is fine, and I have responded to those who have expressed their disagreement in a non-hostile manner. Others, however, have resorted to name calling and racist attacks," he said.
Shakespeare in the hot seat
Academics have presented growing concerns over Shakespeare in recent years.
"No matter what Shakespeare intended, it is experienced by modern actors and modern audiences. It could potentially be triggering," said University of Roehampton fellow Hailey Bachrach, who argued last year that some specific sexual scenes in plays penned by Shakespeare are "triggering."
"Women in those plays basically never actually got to consent to sex or marriage, it just happened, despite the fact that often they'd repeatedly said no," Bachrach said.
In 2020, a Chicago-based director led an effort to dismantle "anti-black language" in Shakespeare plays. In 2017, California State University East Bay worked to hire a professor who could teach Shakespeare through a social justice lens.
Also in 2017, three graduate students at UCLA rewrote "Romeo and Juliet" through an "immigrant, gay lens," aiming to be more "inclusive." They altered the play to "Romeo and Julio" and added some alternative pronouns and "gender specific terms."
"The timelessness of the text gives the play enough flexibility to be adapted for LGBTQ and Latino communities," one of its co-creators told the Daily Bruin. "The film's use of a gay, male, Latino Juliet puts a new spin on the classic and raises the question of whether the men can't be together due to their race or gender."
As for Professor Britton, he told CBC: "You can't make room for new voices without getting rid of some of the old."
His research focuses on the history of race, critical race theory, Protestant theology, and the history of emotion, according to his university profile.
Shakespeare and diversity
Britton argued in his interview with CBC that there's a problem for black actors eager to perform Shakespeare and "often not finding a place for themselves in professional companies."
As an example, Britton mentioned a film adaptation of "Othello" from 1965.
"This is why you get things like Lawrence Oliver playing Othello in blackface even while the civil rights movement was gaining steam," Britton said.
At the same time, as CBC reported, Denzel Washington played Lord MacBeth as recently as 2021 in the film "The Tragedy of MacBeth" – and has found work inspired by the Bard's scripts more than once, as pointed out by The Hollywood Reporter. 
The award-winning actor also played a role in a romantic comedy film adaptation of Shakespeare's "Much Ado About Nothing" with the same name in 1993. In it, "Washington played nobleman Don Pedro, who overcomes the villainous scheming of his brother Don John."
Asked whether Shakespeare will be taught in high school classrooms 50 years from now, Britton dodged the question: "I'll be retired so it won't matter to me personally."
"But there are so many writers of colour and writers from marginalized identities now adapting Shakespeare's plays, arguing with his plays, and as long as that continues, there will be the need to understand the original works," he added more seriously.
Several English teachers working in public schools across the country have already stopped studying Shakespeare's works with the intention to "make room for modern, diverse, and inclusive voices," according to the School Library Journal.
The themes that come up in classic plays by Shakespeare that trouble teachers to the point of replacing them are "misogyny, racism, homophobia, classism, anti-Semitism, and misogynoir," the 2021 Journal article reports.
MORE: Penn students remove Shakespeare portrait, replace it with black lesbian feminist poet
Like The College Fix on Facebook / Follow us on Twitter