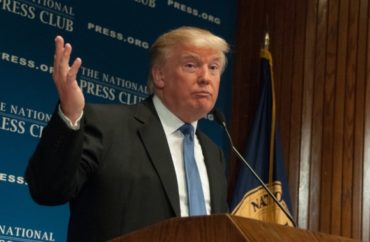 Those alleging 'weaponization' of government power are 'corroding' trust in U.S. institutions
Northwestern University recently highlighted the views of a panoply of professors regarding the latest indictment of former president Donald J. Trump.
Notably, all of them believe Special Counsel Jack Smith's latest charges against the 45th chief exec have merit.
Erik Nisbet, a "political communication expert on media," told Northwestern Now the GOP rallying around Trump over the latest indictment "heightens the potential for the continued mainstreaming of political violence among the American electorate."
He added that the coming court proceedings will "provide opportunities for domestic violent extremist groups to mobilize angry, polarized citizens for acts of targeted political violence aimed at electoral or judicial institutions."
Ian Kelly, the former U.S. ambassador to Georgia who's currently an ambassador-in-residence at NU, warned those claiming the Trump indictment is "representative of the 'weaponization'" of government by Democrats are creating a "corrosive" effect on democracy.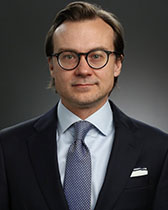 History Professor Michael Allen said the new charges against Trump are not surprising nor "seriously debatable."
MORE: Law professors divided on whether Trump indictment politically motivated
"Americans watched these crimes unfold in real time and saw the deadly consequences in the Jan. 6 insurrection," Allen (pictured) said.  "[The special counsel's] action is welcome and important in signaling the government's determination to defend the constitution against the grave threat that Trump's lies pose to popular sovereignty and the rule of law, not to mention truth and reason."
Allen's departmental peer Kate Masur pointed out that one of the crimes with which Trump is charged has its origins in battling the Ku Klux Klan in the mid-late 1800s.
Lastly, Professor Alvin Tillery of the school's Center for the Study of Diversity and Democracy said the indictment "shows us that the government is now ready to hold the coup plotters accountable."
"[That] Mr. Trump has already ramped up his political campaign means that the indictments will pose a considerable threat to our democracy as Mr. Trump will use them to stoke anger and discord among his supporters," Tillery added.
Tillery, whose research interests include critical race theory and feminist and gender studies, two years ago attended to the "re-education" of a Duquesne professor who had used the n-word in an educational context.
MORE: Raid on Trump's Mar-a-Lago estate questioned by some law professors
IMAGES: Albert H. Teich/Shutterstock.com; Northwestern U.
Like The College Fix on Facebook / Follow us on Twitter