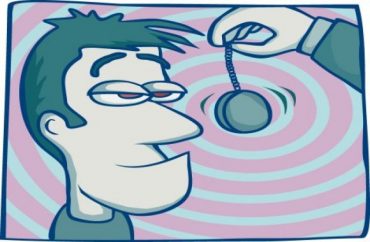 The Duquesne University professor fired for using the N-word in an academic context can get his job back — if he agrees to a seven-month suspension without pay and goes through diversity training.
Gary Shank also must "restructure, rewrite and organize" his lesson plans in consultation with the school's Center for Teaching Excellence.
Professor Shank was put on leave pending an investigation for using of the N-word in his Educational Psychology class. "I'm giving you permission to use the word, OK?" Shank had told his students. "Because we're using the word in a pedagogical sense. What's the one word about race that we're not allowed to use?"
Duquesne ended up firing Shank for "serious misconduct" despite, the Foundation for Individual Rights in Education said, dubious legal standing. Shank ended up suing, and earlier this year his colleagues asked the university to rehire him.
Duquesne President Ken Gormley had until February 5 to rule on this University Grievance Committee for Faculty's recommendation. He's now done so.
According to the Pittsburgh Post-Gazette, Shank's suspension will last through August, and he will "be required to begin mandatory diversity, equity and inclusion training with a highly-experienced trainer." That trainer, selected by Gormley, is Alvin Tillery, Jr., (at left) who runs Northwestern University's Study of Diversity and Democracy.
Mr. Shank must complete a course in "Leading Diversity, Equity and Inclusion" with Mr. Tillery and finish "additional independent training as determined appropriate" by Mr. Tillery "that will be rigorous and intensive," the statement continued.

Mr. Shank must submit to Mr. Gormley "a substantive reflection of what he learned from that training, including how it impacted his view of his behavior," it read.

"Dr. Tillery will be asked to certify to the President, based upon his extensive experience, that Dr. Shank understands the seriousness of the conduct he engaged in and its potential impact on his students and the University community, as well as the importance of being sensitive to, and mindful of, diversity, equity, and inclusion in the classroom," it added.
Unsurprisingly, Tillery's research interests and "subfield specialties" include critical race theory, feminist and gender studies, and race, ethnicity and politics.
Shank also will be put on a "performance improvement plan" with a "specific emphasis on teaching methodology," and he'll have a formal reprimand placed in his file.
Further, President Gormley noted that due to the "impact" the Shank episode had on the campus community, $50,000 of "special funding" will go to the school's Office of Diversity and Inclusion "for use by the Black Student Union and other groups."
Duquesne spokesman Gabriel Welsch said the final decision reflected the school's belief "that individuals should be allowed to learn from a mistake."
MORE: Faculty ask Duquesne to rehire prof fired for using n-word
IMAGES: Shutterstock.com; Northwestern Weinberg College of Arts & Sciences screencap
Like The College Fix on Facebook / Follow us on Twitter