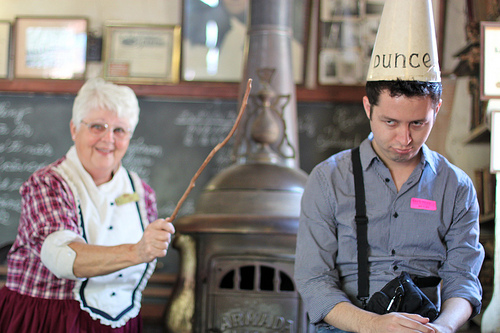 Northwestern University is busy implementing an ambitious program for diversity on campus. University officials have created a "Social Inequalities and Diversities" requirement, which all students will have to complete before they graduate.
The goal of the requirement is multifaceted. The draft proposal states that once completed, students will be able to "expand their ability to think critically", "recognize their own positionality in systems of inequality," and "engage in self-reflection on power and privilege."
The exact details of the requirement are not finalized, but there are two main components. One will involve students taking an already-existing class, which addresses diversity and inequality in some way.
The other component of the Social Inequalities and Diversities requirement will be a "co-curricular requirement."
According to the draft proposal, the co-curricular requirement will put students in small groups to "build relationships" and "develop strategies to improve student relations."
But what the diversity co-curricular requirement actually is remains unclear.
In addition to the mandatory new diversity curriculum, three new full-time diversity jobs have been created at Northwestern, bringing the total number of campus diversity administrators to seven.
Together, the seven administrators will head up a new committee called the Diversity Leaders' Group. According to an article in The Daily Northwestern, the group was formed due to a "need for collaboration" among Northwestern's seven diversity officials.
University president Morton Schapiro announced the Diversity Leaders' Group in an April 1 email to the Northwestern community. The group will "begin strengthening a coordinated approach" to enhance diversity on campus, Schapiro wrote.
Amid all these changes, the majority of confusion surrounding Northwestern's new diversity program centers on the still undefined co-curricular requirement. All that is clear is that every student will be required to fulfill it—whatever it turns out to be.
In an interview with The College Fix, Director for Campus Inclusion and Community Dr. Lesley-Ann Brown said that "no decision has been made" on its exact nature yet, although the "Sustained Dialogue" program may be used.
"Sustained Dialogue" is an extracurricular program used at a number of institutions around the country. It is designed to educate students about race, gender, and class issues.
During an NU Faculty Senate meeting on April 3rd, some faculty expressed concern about how students would fulfill the co-curricular requirement.
Clarifying that the "logistics are still in the works," Mary Patillo, a sociology professor, said that the requirement would be "a peer-facilitated activity and it will be run out of student affairs."
"Our endorsement here would be endorsing the idea that peer-to-peer dialogue is as important as the kind of pedagogical substantive critical thinking [in the curricular requirement]," she said.
Fix contributor Charles Rollet is a junior at Northwestern University.
Click here to Like The College Fix on Facebook.  /  Twitter: @CollegeFix
(Image by Dave Cobb/Flickr)