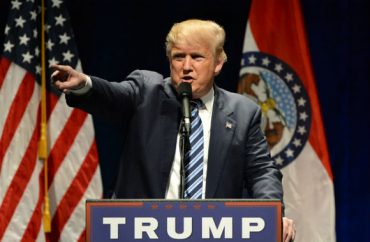 Disagrees with him on immigration
Notre Dame has invited every president since Dwight Eisenhower to give its commencement address.
That streak might end with President-elect Donald Trump.
Student newspaper The Observer reports that Notre Dame President John Jenkins is fearful of how Trump's appearance would be perceived:
"I do think the elected leader of the nation should be listened to. And it would be good to have that person on the campus — whoever they are, whatever their views," he said. "At the same time, the 2009 Commencement was a bit of a political circus, and I think I'm conscious that that day is for graduates and their parents — and I don't want to make the focus something else."
Traditionally, the University has invited presidents to speak at graduation during their first year in White House. In 2009, President Barack Obama was the sixth president to deliver the Commencement address, following in the steps of Dwight Eisenhower, Jimmy Carter, Ronald Reagan, George H. W. Bush and George W. Bush.
MORE: Ivy league students, faculty demand 'sanctuary campuses'
Trump's speech would be "even more of a circus" than Obama's in 2009, he said. Jenkins won't settle on a speaker to invite until next semester.
But he's already clashed with the president-elect by signing a statement opposing the possible revocation of Deferred Action for Childhood Arrivals, an Obama administration order that protects undocumented students from deportation proceedings.
The largest institution of higher education to pledge noncompliance with immigration authorities is the University of California.
h/t Chronicle of Higher Education
MORE: UC president tells campus cops to not enforce immigration orders
MORE: Columbia to shield illegals, pay for their education
Like The College Fix on Facebook / Follow us on Twitter
IMAGE: Gino Santa Maria/Shutterstock