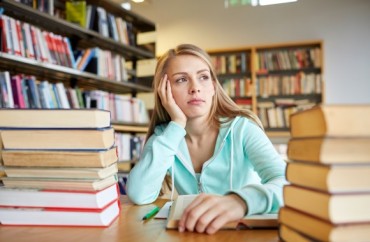 Another popular liberal progressive is sounding the alarm to peers: Banishing conservative scholars from participating at universities is creating echo chambers and hurting education — and it shows liberals are bunch of hypocrites when it comes to diversity.
That's the gist of a May 7 column from New York Times columnist Nicholas Kristof titled "A Confession of Liberal Intolerance." In it, he cites a variety of studies which found, among other things, that conservative and evangelical scholars are largely missing from the social sciences, in part because hiring committees would rather select a Marxist than a Christian. Other studies he cites show a handful of Republicans can be found in economics or math departments, but don't bother with the humanities — Democrats and socialists outnumber Republicans by astounding odds.
"Universities are the bedrock of progressive values, but the one kind of diversity that universities disregard is ideological and religious. We're fine with people who don't look like us, as long as they think like us," Kristof writes in admitting liberal privilege and bias and showing how it's hypocritical.
"The stakes involve not just fairness to conservatives or evangelical Christians, not just whether progressives will be true to their own values, not just the benefits that come from diversity (and diversity of thought is arguably among the most important kinds), but also the quality of education itself. When perspectives are unrepresented in discussions, when some kinds of thinkers aren't at the table, classrooms become echo chambers rather than sounding boards — and we all lose," he continued.
Finally, he asks progressive peers to back off.
"Universities should be a hubbub of the full range of political perspectives from A to Z, not just from V to Z. So maybe we progressives could take a brief break from attacking the other side and more broadly incorporate values that we supposedly cherish — like diversity — in our own dominions," Kristof wrote.
The column nailed it, said Professor Robert Lopez, a Latino conservative English professors at Cal State University Northridge who has faced severe backlash on campus.
"This article finally draws the connection that I've been struggling to convey to people for years: Racism and anti-conservative bias are two sides of the same coin. Blacks, Latinos, Christians, and conservatives often overlap and at any rate they should have been working together to diversify the academy instead of constantly targeting each other," Lopez said Monday in an email to The College Fix. "As someone who's part of both categories I've found myself constantly struggling to help conservatives 'get' racism, while also struggling to help people of color 'get' liberal bias."
Kristof's column also caught the eye of Rush Limbaugh, who said on his radio show Monday "we are in the midst of a spate of stories written by leftist who are starting to ring their hands over the suppression of conservatism on campus."
But Limbaugh adds he believes there's a disconnect.
"They're just commenting now on how unfortunate it is," he said. "Well, what's driving this? I refuse to believe they actually care about fairness and conservatism being fairly treated and represented in the media."
Like The College Fix on Facebook / Follow us on Twitter