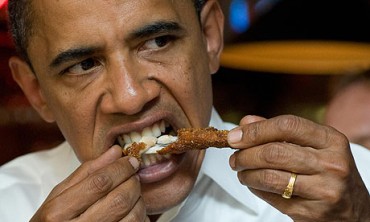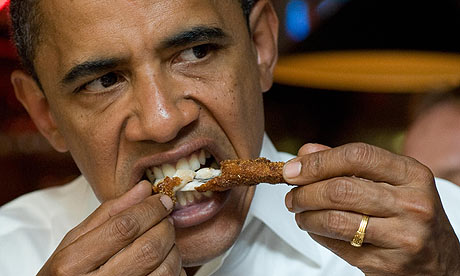 This president–he who began his term by callously returning a bust of Churchill to Great Britain, and giving a bunch of cheap DVDs that won't even work in Europe to their head of state as a "gift"–seems to have a real knack for offending our international allies. This week he shocked the people of Poland with a gaffe that, in their culture, represents something supremely offensive. Then after the offense became known, an Obama spokesperson issued a halfhearted retraction–something the president hasn't yet bothered to do himself.
Obama on Tuesday labeled the Nazi facility used to process Jews for extermination as a "Polish death camp." The White House later said the president "misspoke" and expressed "regret".

The linguistic faux pas overshadowed Obama's posthumous award of the highest US civilian honor, the Presidential Medal of Freedom, to Jan Karski, a former Polish underground officer who provided early eyewitness accounts of Nazi Germany's genocide of European Jews.

Poland's Prime Minister Donald Tusk said Wednesday Obama's words had hurt all Poles and he expected more from Washington than just "regret".

"I am convinced that our American friends can today allow themselves a stronger reaction than a simple expression of regret from the White House spokesman — a reaction more inclined to eliminate once and for all these kinds of errors," Tusk told reporters in Warsaw.

"Today, this is a problem for the reputation of the United States," the prime minister said.
Far worse than the gaffe is the lack of a thoroughly apologetic response from the administration. This kind of incompetence and indifference from the White House is something America can't afford in an era in which our friends abroad are already too few.
Click here for the full story.
Click here to Like The College Fix on Facebook.