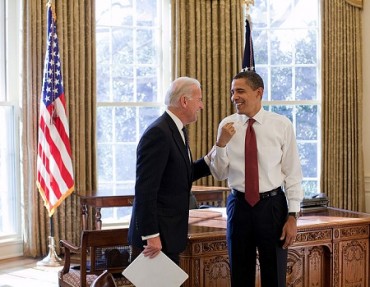 President Obama addressed members of the National Governors Association earlier this week and called for states to increase funding to higher education. Reforming college tuition has become a major theme for the president's re-election campaign.
Inside Higher Ed reported that Obama indirectly responded to Rick Santorum's criticism of the president's push to increase college enrollment:
(Side note: While he did so subtly, the president appeared to directly rebut criticism that a potential opponent in November, Rick Santorum, aimed at Obamaover the weekend. Santorum called the president a "snob" for, he said, suggesting that all Americans should go to college, saying that there are "good, decent men and women" proud that their skills were "not taught by some liberal college professor." Without identifying the former Republican senator, Obama told the governors that "[w]hen I speak about higher education, we're not just talking about a four-year degree. We're talking about somebody going to a community college and getting trained for that manufacturing job that now is requiring somebody walking through the door, handling a million-dollar piece of equipment. And they can't go in there unless they've got some basic training beyond what they received in high school.")
Vice President Biden has also spoken frequently on the issues of college funding and affordability. Read TCF's coverage of his often controversial higher ed statements here.
Like The College Fix on Facebook / Follow us on Twitter