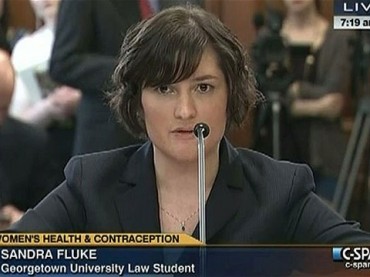 While young voters overwhelmingly supported president Obama's reelection in 2012. Voters age 18 to 29 supported Obama over challenger Mitt Romney 60% to 36%.
Obama promised voters he would create millions of new jobs–while simultaneously slashing the federal budget deficit.
Now a little more than a year later, Obama's spending sprees have kept the deficit at $680 billion–with a "B". That's down from the $1.1 trillion with a "T" from last year, but still more than 50% higher than the $455 billion deficit of 2008–the year Obama was first elected.
Even more worrying is the fall of the U.S. labor participation rate to a new 35-year low of 62.8%. That means 37% of Americans aren't working or even seeking work–a fact that explains why the official unemployment rate has continued to fall despite the fact that monthly job creation number have continued to fall short of expectations.
In keeping with this national trend of indebtedness and joblessness, millions of grad students and recent grad students find themselves today in dismal economic circumstances. Very few of them, it seems, can find meaningful work in their fields of study.
The Christian Science Monitor reports that 5% of households on food stamps are headed by college graduates.
Meanwhile, a recent news report out of the University of North Carolina, bemoans the plight of the school's grad students–many of whom now rely on government welfare assistance in order to live. Increasingly, students are applying for food stamps even while they are still enrolled in degree programs.
One UNC PhD student, Releta Summers, said she wound up homeless last semester–sleeping in her car and living off food stamps: "From the outside looking in, most people wouldn't believe me if I told them I receive benefits," Summers said. "I still get up every day, and I comb my hair and put on real clothes and go into my office."
Yet nowhere does the UNC report call into question the ethics of students who are able-bodied adults, and who could work to support themselves, but choose not to. Nowhere does it question whether they ought to be allowed on food stamps while choosing not to work a job the offers a living wage.
I grew up poor. I know what it's about. But the above example is not true poverty–not really. Rather, it's a lifestyle choice.
If one cannot afford to attend grad school and support himself/herself, is it really ethical to go on the government dole? Earning a PhD is not a human right, after all. It is a luxury.
Stories like the one above show that there is no longer any real stigma involved in going on government assistance–even among highly-educated, able-bodied people. Instead of looking at public assistance as a last resort, there are many who see it as an entitlement. It would never cross their minds to go get a night job flipping burgers at McDonald's in order to stay off welfare. That's too hard, you see. And we millennial, we don't like to struggle do we?
I've heard my grandparents tell of folks who went through the Great Depression and were half starving–yet wouldn't consider going on government assistance. It was considered shameful, certainly, for an able-bodied adult to do so when he had opportunities to support himself.
Fast forward a few decades, and our culture has grown much more used to the idea of relying on the government for support. Social security, medicare–these have become things we take for granted–but they exist for the benefit of the elderly and infirm. Those who cannot fend for themselves.
When strong, intelligent, able-bodied young adults are turning to welfare–that means something else entirely.
It means we have become comfortable with viewing the government as our provider.
Liberal, educated young people by the millions now look to Uncle Sam for help with their health care coverage, they want the government to pay for their birth control pills, they want the government to pay their tuition, and give them food stamps so they don't have to work too hrd while in a PhD program that is also housed withing a university heavily subsidized by the government.
This is a generation comfortable with dependency. More worryingly though, this is a generation that lacks any real appreciation for value of independence. As a result, it's a generation that is easier to control. All you've got to do is wave the carrot of government largess and you get their votes. Obama proved that.
On the other hand, I do observe a resurgence of libertarianism among some young people. These are the Ron Paul voters of the world. But I fear the majority of young people today are still true believers in the benevolent Uncle Sam.
Energy, industriousness, the old "protestant work ethic" cited by Weber more than a century ago–these aren't the leading characteristics that come to mind when you think of PhD students on food stamps.
These are Obama's kids. Obama's vision of greater government control over, say, the nation's healthcare system, is perfectly in keeping with the values of those who are willing to trade freedom for security.
Nathan Harden is editor of The College Fix and author of the book SEX & GOD AT YALE: Porn, Political Correctness, and a Good Education Gone Bad.
Follow Nathan on Twitter @NathanHarden
Like The College Fix on Facebook / Follow us on Twitter