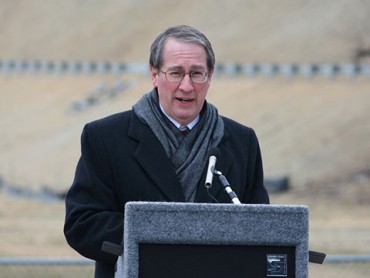 There's 'no actual formula or methodology' for determining ratings, top Republican lawmaker warns
The Department of Education's draft rating system for colleges and universities, issued on Friday, has received mixed reactions from members of the higher education community and criticism from Republican lawmakers.
The implementation of a rating system for colleges and universities "would expand college opportunity by recognizing institutions that: excel at enrolling students from all backgrounds, focus on maintaining affordability, and succeed at helping all students graduate," according to a statement from the department.
However, not everyone in the education community feels that the proposed system would prove to be beneficial.
"The development of this ratings system has high-stakes ramifications for colleges and universities," American Council on Education President Molly Corbett Broad said in a press release.
Under the proposed system, which the department said it developed following "extensive consultation with stakeholders and experts," two-year and four-year undergraduate and higher degree granting colleges and universities would be classified in three categories: high-performing, low-performing and those that fall in between.
The department sought to create a system "using broad categories to highlight significant success and serious weakness," rather than " a numerical ranking of institutions," to avoid creating a system based on "more nuanced distinctions than the data can meaningfully support."
The three categories will be determined based on data collected from the Integrated Postsecondary Education Data System, which tracks date on enrollment and various financial elements from institutions that receive federal aid, and the National Student Loan Data System, which contains information on individual students whom receive federal aid.
Exactly what data from these sources will be used to determine the rankings is not made clear in the report issued by the department, which could potentially cause problems for institutions of higher education, according to Broad.
"The lack of detail about how a ratings system will be constructed, what the formula will look like and how different elements in the formula will be weighted means that colleges cannot have a reasonable idea about what this report will mean for them," Broad said.
The department is currently weighing "the pros and cons" of narrowing down the qualifications to factor in additional metrics, including the percentage of students receiving Pell grants at an institution, family income, first-generation college attendees, cost of attending the institution and completion rates.
Broad said the system can't work because it doesn't aim to measure academic quality, which is "a virtually impossible task" anyway.
"The absence of academic quality, which is the essence of an institution's work, consequently renders any ratings system inadequate for prospective students to choose the best college for them," Broad said.
Peter McPherson, president of the Association of Public and Land-grant Universities, said the group shares "the Obama administration's goal of improving transparency and accountability."
Those traits must be used as determinants for distributing federal aid to universities, he said.
"In order to protect students and ensure their tuition dollars – as well as taxpayer funding – is well spent, institutions' access to federal financial aid should be based on institutional performance," McPherson said. "There should be consequences for the very bad performers and rewards for excellent ones."
The proposed rating system indicates the government is exploring the option of tying federal funding to the performance of universities based on their rating, but nothing yet is set in stone.
"The Federal Government has a unique responsibility to both students and taxpayers to ensure wise and effective use of the $150 billion invested in the federal student aid program annually," the department's report said. "For that reason, as the ratings system is refined, the Administration will consider how to use these newly available data to invest federal student aid where it will do the most good."
Rep. Bob Goodlatte, a Virginia Republican, questioned the efficacy and practicality of the rating system in a press release issued on Friday.
"My colleagues and I have said from the beginning that attempting to 'rate' a college education is nearly impossible nor an idea that will promote diversity and creativity," Goodlatte said. "It is not the place of the federal government, through a ratings system, to attempt to measure the value of an individual's education."
Due to the ambiguities in the plan, Goodlatte said he plans to continue efforts to prevent the rating system from getting beyond the planning stages.
"The fact that this framework provides no actual formula or methodology for how the ratings will be derived is extremely concerning," Goodlatte said. "[Friday's] announcement leaves too many questions unanswered, and I will continue to work to halt this misguided plan."
Republican Sen. Lamar Alexander of Tennessee has opposed the idea of a federally organized rating system since the idea arose.
"I think ratings are fine, but the U.S. Congress and Department of Education don't have any business trying to develop a rating system for 6,000 higher education institutions in the country," Alexander said last month in an interview with NPR. "All we'll get is a lot of controversy, a lot of regulations and a lot of confusion."
The department intends to continue developing the rating system and will accept input from the public and interested organizations through email and online through Feb. 17.
"We're working with everyone – students, parents, states, the higher education community, researchers and experts – to make sure we do this well," Under Secretary Ted Mitchell said in the department's release.
College Fix reporter Julianne Stanford is a student at the University of Arizona.
Like The College Fix on Facebook / Follow us on Twitter
IMAGES: Virginia Department of Transportation, American Council on Education