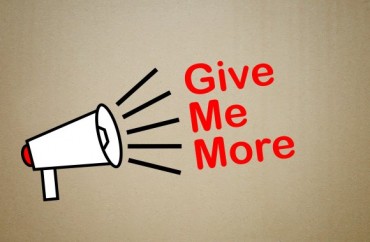 In a seemingly interminable set of "unmalleable" demands — and they are demands, not "polite requests" — the Oberlin College Black Student Union requests — oops, demands — to be paid for their time protesting.
Demand #6 under the section "Workers: Academic and Non Academic" reads "We DEMAND that Black student leaders be provided a $8.20/hr stipend for their continuous organizing efforts around the well being of Black people on Oberlin's campus, city and beyond."
The list of DEMANDS (yes, the word is capitalized throughout the document), obtained last week by Legal Insurrection, includes five total sections, the second of which seems to have an obsession with the Jazz Music curriculum.
From the document's opening paragraph:
Oberlin College and Conservatory is an unethical institution. From capitalizing on massive labor exploitation across campus, to the Conservatory of Music treating Black and other students of color as less than [sic] through its everyday running, Oberlin College unapologetically acts as [sic] unethical institution, antithetical to its historical vision. In the 1830s, this school claimed a legacy of supporting its Black students. However, that legacy has amounted to nothing more than a public relations campaign initiated to benefit the image of the institution and not the Africana people it was set out for. Along the same lines stated by UNC Chapel Hill students in their 2015 document "A Collective Response to Anti-Blackness," you include Black and other students of color in the institution and mark them with the words "equity, inclusion and diversity," when in fact this institution functions on the premises of imperialism, white supremacy, capitalism, ableism, and a cissexist heteropatriarchy.
RELATED: At Oberlin College, band's gig canceled over its name, says 'Viet Cong' is 'deeply offensive'
Oberlin College and Conservatory uses the limited number of Black and Brown students to [sic] color in its brochures, but then erases us from student life on this campus. You profit off of our accomplishments and invisible labor, yet You [sic] expect us to produce personal solutions to institutional incompetencies. We as a College-defined "high risk," "low income," "disadvantaged" community should not have to carry the burden of deconstructing the white supremacist, patriarchal, capitalist system that we took no part in creating, yet is so deeply embedded in the soil upon which this institution was built.
The activists DEMAND a "concerted effort" to up the number of black students in the Jazz Department, "specifically Black female identifying instrumentalists."
Hilariously, they note that they "would like to reiterate the demand[s]" for a 4% yearly increase of black students in the department, culminating in a whopping 40% increase by 2022. You'll recall that all of these aren't "polite requests" — they're DEMANDS — but the BSU, in this instance, would like to repeat them for your benefit. How nice.
Meanwhile, lately the 'net has been abuzz regarding a month-and-a-half old article from The Oberlin Review detailing student misgivings about "cultural appropriation" of cafeteria food.
"… the undercooked rice and lack of fresh fish is disrespectful," said one student.
RELATED: Yet Another Reason in Long List of Reasons to Dislike Oberlin College
RELATED: Meet the Obama-supporting Leftists Who Faked Hate Crimes at Oberlin College
Like The College Fix on Facebook / Follow us on Twitter
IMAGE: Shutterstock