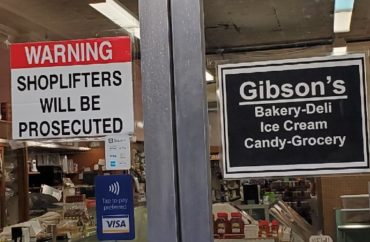 'Have you ever rooted for insurance companies,' Cornell legal scholar asks
Oberlin College sued its insurers for refusal to pay the $36.6 million in damages the liberal school paid to end a six-year legal battle after it defamed a local bakery as "racist" after a store employee chased out of the store several black individuals who stole wine.
The Chronicle Telegram reported:
Oberlin College has sued four of its insurance providers in Lorain County Common Pleas Court to force them to cover the multimillion-dollar judgment that Gibson's Bakery won against the college in 2019.

The college filed suit in April against Lexington Insurance Company of New York; United Educators Insurance of Bethesda, Maryland; Mount Hawley Insurance Company of Peoria, Illinois; and StarStone Specialty Insurance Company of Cincinnati.

Oberlin College claimed the insurance companies wrongfully refused "to honor promises they made in their respective policies to protect the interests of Oberlin College" and its former vice president and dean of students, Meredith Raimondo.
"The college got $1 million from one of its insurance companies, but 'also incurred millions of dollars in defense costs pursuing its appeals,'" The Chronicle reported.
Professor William Jacobson, a law professor at Cornell University, noted that he first believed the school would sue its insurers during the original trial.
"Based on court filings obtained by Legal Insurrection Foundation, it appears that the insurer, Lexington Insurance Company, is likely to disclaim coverage for the intentional torts which gave rise to the verdict," Jacobson's Legal Insurrection website first reported in 2019.
Professor Jacobson said he is working to obtain further documentation of the suit. "Have you ever rooted for insurance companies ever? There's a first for everything," he wrote in an Aug. 6 article.
The college has consistently dealt with enough lawsuits that it hired a risk manager due to its "claims history," being disproportionately large based on the size of the school, according to a university trustee.
The battle stems from a November 2016 incident where Allyn Gibson chased black individuals out of the store who stole wine.
The Fix previously reported:
Despite the students' admissions of guilt, campus racial grievance groups took action to harm the bakery. Student groups accused Gibson's of having racially profiled the three students and pushed Oberlin to sever all ties with the bakery, which had supplied its cafeterias with food.

Soon, the Oberlin Student Senate passed a resolution stating Gibson's "had a history of racial profiling and discriminatory treatment." Dean of Students Meredith Raimondo joined the demonstrations, using a bullhorn to shout that the Gibsons were "racist."
"With Oberlin faculty joining in the push to sever ties with the bakery, the college then suspended its ties with Gibson's between November 14, 2016 and January 30, 2017," The Fix previously reported.
MORE: Eating donuts in a bakery that faced down the cancel mob
IMAGE: The College Fix
Like The College Fix on Facebook / Follow us on Twitter