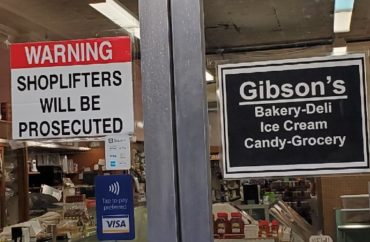 Six-year legal battle caps off with liberal college paying damages
Gibson's Family bakery has received its $36.6 million damages payment from Oberlin College after the liberal school in Ohio worked with students to protest and smear the small business as racist.
"We can confirm that all funds have been disbursed and that the family is continuing with the process of rebuilding Gibson's Bakery for the next generations," family attorney Brandon McHugh told WKYC.com.
The college owed an additional $11 million in interest on the judgment, leading to a total of about $36.6 million.
The school exhausted all appeal options in August, as previously reported by The College Fix.
"Oberlin is disappointed that the Ohio Supreme Court has chosen not to hear our appeal of the Gibson's Bakery judgment against the college," the college stated at the time. "The issues raised by this case have been challenging, not only for the parties involved, but for the entire Oberlin community."
The payment caps a six-year story that goes back to November 2016, when Allyn Gibson chased out of the store several black individuals who stole wine.
The Fix previously reported:
Despite the students' admissions of guilt, campus racial grievance groups took action to harm the bakery. Student groups accused Gibson's of having racially profiled the three students and pushed Oberlin to sever all ties with the bakery, which had supplied its cafeterias with food.

Soon, the Oberlin Student Senate passed a resolution stating Gibson's "had a history of racial profiling and discriminatory treatment." Dean of Students Meredith Raimondo joined the demonstrations, using a bullhorn to shout that the Gibsons were "racist."

With Oberlin faculty joining in the push to sever ties with the bakery, the college then suspended its ties with Gibson's between November 14, 2016 and January 30, 2017.
In October of this year, College Fix editor Matt Lamb traveled to Gibson's Bakery. At the time, Lorna Gibson, the wife of the late David Gibson, and the mother of Allyn, was not sure if she would ever get paid.
"If I got the money from the college, I wouldn't buy a house, or go on vacation, or leave Ohio," she wrote for Bari Weiss' Common Sense blog in September. "I would replace the compressors for the refrigerators and replace the fryers and proofers that we use for our dough. I would pay off the mortgages on my properties that I've taken out in the past few years. I'd hire back employees and ramp up production."
She said she was on the verge of bankruptcy.
MORE: Former Clemson student wins $5.3 million defamation lawsuit
IMAGE: The College Fix
Like The College Fix on Facebook / Follow us on Twitter