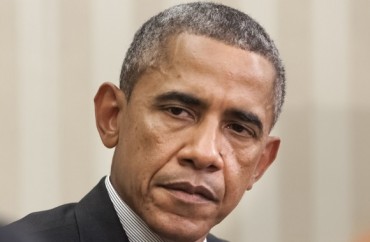 Presidential budgets don't mean anything these days, but they still signal an administration's priorities.
The Obama administration's final budget makes clear that neither due process for students accused of wrongdoing, nor fidelity to the rulemaking process, is a priority.
It grants $31 million more to the Department of Education's Office for Civil Rights, whose "Dear Colleague" letters – issued without the required notice-and-comment protocol – have led colleges to subject students accused of sexual misconduct to a low evidence standard and deny them every tool for an effective defense.
Keep in mind this budget was released after congressional leaders started demanding answers from Ed about what authority it has to issue substantive regulations without letting colleges first weigh in on them.
RELATED: Senate chairman demands Department of Ed give a legal reason for dumping due process
According to its fiscal year 2017 "fact sheet":
$138 million, an increase of $31 million over the 2016 enacted level, for more vigorous enforcement of our Nation's civil rights laws by the Department's Office for Civil Rights, which ensures equal access to education.
That's a slightly lower increase (28 percent) than last year's budget request for OCR, which asked for a 31 percent increase (and got 7 percent from Congress).
#POTUSBudget includes additional $31 million for OCR to ensure equal access to education for all students https://t.co/8GOFPRfBnc

— ED Civil Rights (@EDcivilrights) February 9, 2016
Let's see if the ruling Republicans in Congress decide that OCR's pattern the past few years is worth rewarding with any increase.
RELATED: Budget boost for witch-hunt leaders at Department of Ed's Office for Civil Rights
RELATED: Under Obama, federal investigations of campus sexual assault cases skyrocket
RELATED: Dept. of Education SHREDDED for lawless overreach in Senate hearing
Like The College Fix on Facebook / Follow us on Twitter
IMAGE: Shutterstock
Like The College Fix on Facebook / Follow us on Twitter