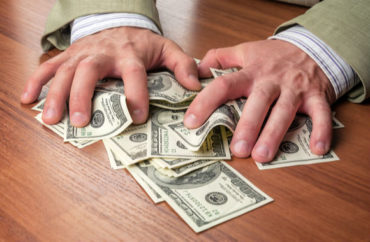 Ohio State University employs nearly 90 diversity-related administrative employees, which costs taxpayers in the Buckeye State about $7.3 million in salaries and benefits annually, according to an analysis by The College Fix.
The 88 administrators receive an estimated $7.3 million in total compensation, which includes $5.38 million in salaries and an estimated $1.89 million in fringe benefits.
"To put that administrative expense into perspective, about 750 in-state students could get a full scholarship for tuition and fees if those dollars were directed to student financial aid. Stated differently, it takes the entire tuition dollars from 750 in-state students to pay for those 88 diversicrats," economics Professor Mark Perry told The College Fix.
The 88 positions listed in the Ohio State analysis include deans, provosts, directors, executive assistants, and program coordinators.

Chris Davey, Ohio State's associate vice president for university communications, did not respond to a request for comment from The College Fix about its analysis. James Moore, vice provost for the Office of Diversity and Inclusion, also did not respond to a request for comment. Moore's annual salary is $197,000 a year.
Donnie Perkins, chief diversity officer for the College of Engineering, is OSU's highest paid diversicrat, making $265,000 annually. David Harrison, director for diversity and inclusion for the Fisher College of Business, makes more than $102,000 annually.
Nine OSU diversicrats make over $100,000 a year. The salary amounts obtained for this analysis came from OSU's public salary database for the 2017 fiscal year.
Several administrative positions who do not have listed salaries were likely added to payroll in late 2017 or in 2018 and were not included in the total. Had they been included, the $7.3 million figure would have been higher. What's more, the figure does not include the estimated overhead cost of expenses such as offices with computers and telephones, as well as trainings and travel expenses.
A majority of the diversity-related administrative positions are housed within the Office of Diversity & Inclusion which includes the Young Scholars Program, Hale Black Cultural Center, and The Women's Place. Other administrators are part of the engineering, business, or arts and sciences colleges. Diversity-related administrators in the medical center were not included in the analysis, since those positions are not typically funded through the university's general fund. The benefits figure estimate was based on the composite benefit rate for administrative staff in 2017-18, which is listed is 35.1 percent.
Professor Perry, who teaches economics and finance at the University of Michigan Flint and is also an American Enterprise Institute scholar, recently did a similar analysis for the University of Michigan.
He found Michigan has 93 diversity-related staffers who make a total of $11 million per year in salaries and benefits, with much higher-paid senior administrators compared to Ohio State. (Perry included diversity-related medical positions in his analysis.) Perry is the one who dubbed the term diversicrats.
Perry told The College Fix "administrative bloat" is a big factor for rising college tuition costs.
"While some diversity staff are probably necessary to enforce federal legislation like Title IX, there are also concerns that many diversity employees are part of an administrative expansion that might be unnecessary and is a major contributing factor to the increasing cost of college, which has major life-long implications for the students who are now graduating with average student loan debt of $37,000 and average monthly payments of nearly $400 for ten years," he said.
Meanwhile, Ohio State is budgeted to receive $525,150,000 in local, state and federal appropriations in 2018. Tuition and fees for incoming freshman were raised 5.5 percent for the 2017-18 academic year, a rate locked-in for four years. Tuition and fees are slated to go up by 1.4 percent for incoming freshman in 2018-19.
MORE: Diversity bureaucrats do not improve diversity on campus, study finds
IMAGE: Vova Shevchuk / Shutterstock
Like The College Fix on Facebook / Follow us on Twitter