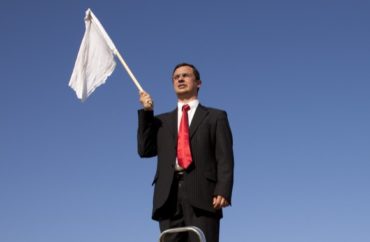 Defends women-only engineering program because coed version is mostly men
Less than three months after the Department of Education confirmed it was investigating Ohio State University for excluding males from several programs, the taxpayer-funded institution has promised to open all but one of them to men or removed sex references.
University of Michigan-Flint economist Mark Perry confirmed to The Columbus Dispatch that he filed the July Title IX complaint that led to the investigation. The newspaper reported that OSU told the department's Office for Civil Rights last month that it was revising eight of the nine programs at issue in Perry's complaint.
A university spokesperson told the Dispatch that it is "working to ensure that all of its programming is gender inclusive."
Perry, who has filed more than 100 such complaints, expanded on his role in provoking the changes in a blog post. His complaint targeted programs including girl- and woman-only engineering and science camps, grants and awards:
It's unfortunate and disappointing that universities like OSU can shamelessly and brazenly violate federal civil rights law and illegally discriminate on the basis of sex in violation of Title IX for decades and face no consequences when they get caught. There are no apologies, no fines, no penalties, no reparations, and no admissions of guilt even though universities have systematically violated the civil rights of roughly half of the student body, staff, and faculty.
MORE: Another college caves to a Perry complaint
Perry noted that OSU's diversity-related administration cost more than $7 million in salaries and fringe benefits in the 2017 fiscal year. He complained that he's policing alleged civil rights violations for free by filing OCR complaints, while OSU's "full-time campus diversicrats" look the other way:
And yet they often, in reality, demonstrate a commitment to "uniformity, inequity, and exclusion" by offering illegal single-sex, female-only programs, scholarships, fellowships, financial aid, awards, camps, centers, commissions, etc. that illegally discriminate based on sex in violation of federal civil rights laws.
OSUTitleIX by Mark Perry on Scribd
Some Title IX experts told the Dispatch that the targets of Perry's complaint didn't necessarily violate the statute and regulations. They said the exclusion of men from programs may "remove barriers" and provide "targeted opportunities" for women.
Another expert, Alexandra Tracy-Ramirez, told campus newspaper The Lantern that it was too simple to say that women "no longer face discrimination. Everybody's equal. Everything is equitable," but she also credited Perry for provoking "complicated conversations" about equity and inclusion.
While it's not stated clearly in either report, the university appears to have left alone a program called the Women in Engineering Learning Community, which served 60 women last year. The Lantern reports that OSU told OCR that a coed program called the Engineering House Learning Community "served more than 100 male students":
"Although the EHLC is not referred to as the Men in Engineering Learning Community (MIE LC) it can certainly be considered a male dominated hall and an equitable offering for males not residing in the WIE LC," the response stated.
Read the Dispatch and Lantern reports, and Perry's blog post.
MORE: Ohio State's diversity bureaucracy cost $7.3 million in FY2017
IMAGE: Helder Almeida/Shutterstock
Like The College Fix on Facebook / Follow us on Twitter