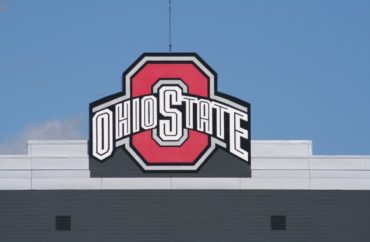 University will raise money and connect students to paid opportunities
The Ohio State University will accept 125 students for the Fall 2022 semester as part of a pilot of its new "debt-free" degree program.
But the program will not rely on massive tuition hikes or more taxpayer dollars from Buckeye State residents. Instead, it will emphasize "scholarships, work opportunities, grants and financial literacy," according to a university news release.
The university plans to support the program through activities such as "fundraising" and "collaborating with state and federal leaders to support student success," according to President Kristina Johnson.
The Scarlet & Gray Advantage program will start with 125 students but the goal is to scale it up to cover the entire undergraduate population within a decade. The school has set a goal of raising $800 million from private donors for scholarships. Other steps include building out a paid job and internship network and "extend coaching on financial education, leadership and work skills."
Executive Vice President Melissa Gilliam did not respond to two College Fix emails sent on December 1 and 6 that asked if there were any major financial pledges made so far.
President Johnson's office did not respond to inquiries either about the eligibility requirements for the Fall 2022 pilot program.
Students who choose to join the program must actively participate in achieving a debt-free degree through financial literacy programs and work opportunities.
"Helping our students understand personal finance can prepare them for future success," the university said. "Participating students will engage in financial literacy programs that will benefit them as they start their careers and through a lifetime of decisions."
"The program is designed to help students avoid loans, not to forgive debt," according to the Advantage website.
It is this emphasis on work and avoiding debt that has drawn the attention and praise of conservative personal finance expert Dave Ramsey.
'Incredible initiative'
The no-debt plan is a "pretty incredible initiative" Ramsey personality George Kamel said on the November 24 show.
"This is brilliant because it's the way people ought to be going to college on their own," Ramsey said.
Fellow Ramsey personality Kristina Ellis told The College Fix that working through college often relates to higher grades. Ellis, who won over $500,000 in scholarships and attended Vanderbilt University for free, praised the program.
"Studies have shown that students who work part-time in college often get better grades than students who don't work at all," Ellis told The Fix via email. "In addition, working in college can help students exercise self-discipline and work ethic, and help them build their resumes to get a great job after graduation."
"Avoiding student loan debt allows people to start building wealth from the start," Ellis said. " It also gives them the freedom and peace of mind to make the best decision for themselves and their careers, versus making decisions because they are burdened with debt."
Ohio State University is not a stranger to the financial literacy game. A 2016 College Fix analysis identified it as having the most comprehensive financial education programs in the Big Ten.
Its Second Year Transformational Experience Program taught 1,600 sophomore students about "financial goal setting, budgeting, interest rates, loan basics, repayment options and an overview of personal credit."
MORE: New documentary sheds light on student loan industry 'villains'
IMAGE: AceShot1/Shutterstock
Like The College Fix on Facebook / Follow us on Twitter