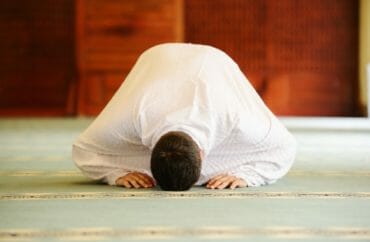 Ohio State University's student government has added an inclusivity measure of a five-minute break during its weekly general assembly meetings.
The break, installed after a student requested it, is meant to allow student government representatives time for prayers, as practicing Muslims pray five times throughout the day.
Students who are not Muslim can use the break in other ways, such as stretching or going to the bathroom.
The five-minute break has been on the assembly's agenda throughout the fall semester. Sometimes it is taken, other times not. In recent meetings, the break has not been taken.
Tony Buss, a member of the student government's diversity and inclusivity committee, told The College Fix that "a senator had requested the break specifically for prayer. Since that was the purpose of the request, it was honored as such in name. Senators may use this time however they please, whether it be for prayer, a bathroom break, or otherwise."
Buss told The Lantern that their group has "diversified," which is what prompted the body to add the break for prayer.
Ohio State's student government 2016-17 demographic report states that approximately 6 percent of senators affiliate with the Muslim faith.
Amraha Nadeem, who is a Muslim, told The Lantern that her prayer time "changes every day, but the meetings sometimes interfere."
"I think it is important to proactively add it to the agenda because that way everyone knows to expect it. We don't have to motion to go into a five-minute recess; it's already there," she said.
MORE: Christian university to send students to mosque for 'religious experience'
IMAGE: Shutterstock
Like The College Fix on Facebook / Follow us on Twitter