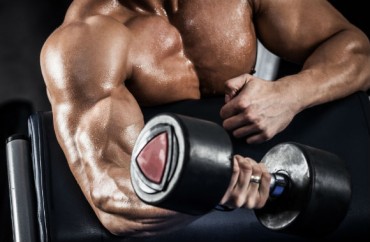 UPDATED
Proposal would transform underused space
Ohio University leaders were reportedly considering the creation of a workout room that would be designated for minority students, although a campus official has since clarified the room would be open to all students.
The original suggestion was one of at least three ideas proposed by a campus diversity leader as she and student leaders brainstorm plans to redevelop a portion of largely unused racquetball courts at the public institution.
Gigi Secuban, who took the helm over the summer as the university's first-ever vice president of diversity and inclusion, reportedly made the suggestion at a recent student senate meeting.
"Secuban mentioned a plan to turn one of the racquetball courts at Ping Recreation Center into a private workout room for minorities, sexual assault survivors, or people with special religious accommodations," The New Political student news outlet reported.
"Not a lot of people play racquetball, so there's tons of racquetball space, so it's one of those places we're going to recondition," Secuban said.
The Ping Recreation Center currently has seven racquetball courts, according to its website.
Asked specifically by The College Fix about whether or not the university is considering creating a private workout room for minorities, sexual assault survivors, or people with special religious accommodations, a campus spokesperson would not confirm or deny any plans or proposals.
"University administration has partnered with Graduate Student Senate to develop a plan that will maximize use of under-utilized space while creating opportunity to better serve all populations of students," Carly Leatherwood, senior director of communications services at OU, told The Fix in an email.
"We anticipate a short-term solution will be implemented by Spring semester 2019 in response to students' request."
The Office for Diversity and Inclusion did not respond to an email inquiry asking about the proposed workout room and whether or not students not included in the specified identity groups would be allowed to use the room.
Earlier this year, Stanford University began offering a "women's only" training to try to make its fitness center more inclusive. Administrators cited female students who "didn't feel comfortable in large gym spaces," The Fix reported at the time.
However, economist Mark Perry and a male student filed a civil rights complaint, asking how "'excluding' half of the campus from a university facility for four hours per week is celebrated as advancing 'inclusivity?'"
A Stanford spokesman told The Fix at the time that "after Stanford received a complaint from one male student … the recreation department decided to open up the same space for an equal number of hours focusing on weight lifting for men."
Editor's note: After this article was published and was linked on the Drudge Report, Ohio University spokesman Jim Sabin contacted The College Fix and denied the school is considering a gym room for students of color. Asked about Ohio University's own student news report on the matter (screenshot above), school officials contacted The New Political and also asked its student reporters to amend their 6-day-old report on the matter. The student news outlet now reports the workout room for minorities would also be open to all students. This article has been amended accordingly. Also, the school is public, not private. 
MORE: Stanford adds male-focused gym hours following complaint
IMAGE: Maksim Toome / Shutterstock
Like The College Fix on Facebook / Follow us on Twitter