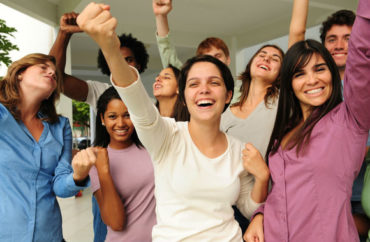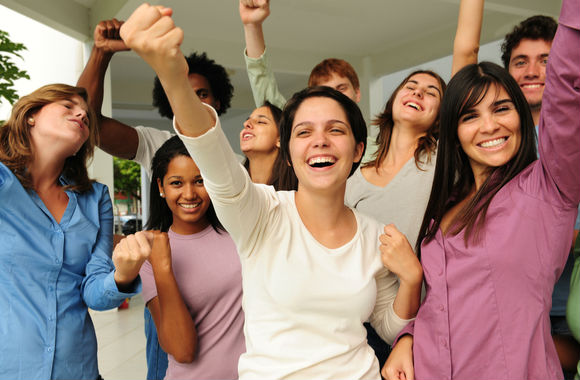 No bans allowed on spontaneous speech and assembly
Oklahoma Gov. Kevin Stitt signed legislation Monday that bans "free speech zones" on public college campuses and protects the right of campus community members to "spontaneously and contemporaneously assemble, speak and distribute literature."
Worryingly for college officials, it subjects them to litigation by individual and student groups whose freedom of expression was violated.
Senate Bill 361 deems the outdoors areas of covered institutions "public forums" where expression can only be limited under "clear, published, content- and viewpoint-neutral criteria."
Such time, place and manner restrictions must be "narrowly tailored in service of a significant institutional interest," and they must "provide for ample alternative means of expression":
Any person who wishes to engage in noncommercial expressive activity on campus shall be permitted to do so freely, as long as the person's conduct is not unlawful and does not materially and substantially disrupt the functioning of the public institutions of higher education …
The bill specifically exempts from protection "conduct that intentionally, materially and substantially disrupts another person's expressive activity if that activity is occurring in a campus space reserved for that activity under the exclusive use or control of a particular group."
Covered institutions must train "administrators, campus police officers, residence life officials and professors" – anyone who has "responsibility for discipline or education of students" – to understand their free expression policies.
Narrow definitions of harassment and disruption
They must publicly post and submit an annual report to the Legislature and governor that "details the course of action implemented to be in compliance" with the law.
It must include "a description of any barriers to or incidents of disruption of free expression occurring on campus," such as attempted shutdowns and campus investigations into students for their speech:
The description shall include the nature of each barrier or incident, as well as what disciplinary action, if any, was taken against members of the campus community determined to be responsible for those specific barriers or incidents involving students without revealing those students' personally identifiable information …
The institution should list any other information that is useful for the public to "evaluate whether free expression rights for all members of the campus community have been equally protected and enforced consistent with this act."
The new law creates a one-year statute of limitations for individuals and student organizations to file suit against public colleges and their officials for violating their rights under the law. They may seek monetary damages and attorney's fees as well as injunctive relief.
Those who are targeted in a disciplinary action, or civil or administrative proceeding, can also cite violations of their rights under the law "as a defense or counter claim."
The bill's definitions are narrow to ensure that speech protected by the First Amendment is not swept into punishable categories.
Harassment must be "unwelcome, so severe, pervasive and subjectively and objectively offensive" that it denies a student an education at the public institution. This closely tracks the Supreme Court's standard for harassment in an educational setting in 1998's Davis ruling.
Conduct that "materially and substantially disrupts" the expression of others must be more than "minor, brief or fleeting nonviolent disruptions of events that are isolated and short in duration." It includes fighting and "physically blocking or using threats of violence" to prevent someone from "participating in an expressive activity," including listening to a speaker.
Democrat says free speech leads to 'the rise of dictatorships'
Members of the Oklahoma House debated the Senate bill last week before approving it, Tulsa World reports.
The sponsor of the House version, Republican Rep. Mark Lepak, said he wanted college students to have his own experience in the 1970s, where he arrived at college with the "expectation that I would be meeting all sorts of people with diverse backgrounds and views":
Now, Lepak said, colleges and universities seem more intent on "sheltering (students) from some opinion that someone might find challenging."
"We talk about 'free speech zones' and 'safe zones' and 'trigger warnings,' and we counsel students about making sure they don't offend anybody," he said.
Democrats warned that free speech could lead to tyranny. Rep. Regina Goodwin said the annual-report requirement could "intimidate administrators." Rep. Merleyn Bell said the law could be "weaponized by hate groups."
Rep. John Waldron, "a career social studies teacher until entering the Legislature this year," said the law would encourage the "politics of confrontation."
Weaponized free speech led to "the rise of dictatorships in Italy, Germany and the former Soviet Union," according to Waldron.
Read the law and Tulsa World report.
h/t Alliance Defending Freedom
MORE: Kentucky passes law eliminating free speech zones
IMAGE: mangostock/Shutterstock
Like The College Fix on Facebook / Follow us on Twitter