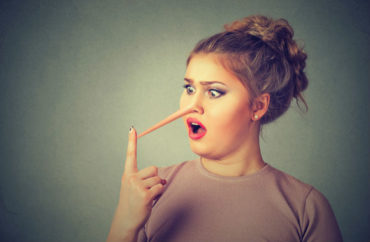 Judge questions 'assumption that an assault occurred'
Title IX training materials at the University of Mississippi suggest that even verified "lies" of rape accusers "should be considered a side effect of an assault," according to evidence in a lawsuit against the university.
Chief U.S. District Judge Daniel Jordan approved Title IX and due-process claims to move forward against the taxpayer-funded institution last month, citing not only training materials but the investigative practices of Title IX Coordinator Honey Belle Ussery.
The judge highlighted troubling allegations against Ussery, including that she threatened Doe's date to a fraternity function and repeatedly excluded evidence that favored Doe, which may demonstrate her "gender bias" against accused men.
Ussery's evidence that Doe sexually assaulted "Jane Roe" suggests "just the opposite" if Doe's claims are accurate, Jordan said:
Taken as a whole, the Court concludes that Doe has stated a plausible claim. This is a he- said/she-said case, yet there seems to have been an assumption under Ussery's training materials that an assault occurred.
In a statement that must worry the university, the judge said he was still mulling whether the low evidence standard used by Ole Miss – and practically every other American university for the past several years – is unconstitutional, at least in some Title IX cases.
Judge: Yes, I have jurisdiction over you
The July 24 order responds to the university's claims that Jordan doesn't have jurisdiction over the dispute and that Doe didn't allege the university did anything unlawful to him.
The judge dismissed several defendants who are "not in a position to provide the requested relief" to Doe, namely the trustees for state universities.
But Jordan approved due-process claims against Chancellor Jeffrey Vitter in his official capacity, "based on the allegations related to the standard of proof and Ussery's investigation, report, and training materials."
The dispute goes back to March 2017, when Doe and Roe had a sexual encounter that he claimed was consensual. She told the Title IX office the next day that he "sexually assaulted her" but did not decide to file a formal complaint for two months.
Doe appealed the first ruling by the University Judicial Council, which found him responsible and expelled him in August 2017. A second hearing with a different council makeup found him responsible and suspended him until August 2018, leading Roe to appeal the punishment.
MORE: Title IX adjudicator suggested men enjoy being sexually violated
At that point "the Appellate Consideration Board changed the sanction levied from suspension to expulsion," according to Jordan's summary of the case history.
The judge dismissed the university's argument that the controlling precedent of the 5th U.S. Circuit Court of Appeals doesn't allow Jordan to consider "Title IX claims in the context of university disciplinary proceedings."
Ole Miss doesn't cite any 5th Circuit ruling that actually "declined to adopt" this theory of university liability, he said. In fact, the appeals court has "reviewed several Title IX claims related to university disciplinary proceedings," as have other trial courts.
Jordan looked outside his jurisdiction for guidance on how Ole Miss may face Title IX liability for punishing accused students "when gender is a motivating factor": two theories from the 2nd Circuit ("erroneous outcome" and "selective enforcement") and two from the 6th Circuit ("deliberate indifference" and "archaic assumptions").
If you support Doe, Ole Miss would consider it 'retaliation'
At this stage of the case, where Jordan must view the claims "in the light most favorable to Doe," the judge said the accused student pleaded a "plausible claim" that the sex was consensual and the finding against him, erroneous.
The evidence of gender bias comes from Ussery's alleged failure to perform her job description, which is to compile "all evidence" into a report, the judge said.
Ussery (left) was a local prosecutor who "fought for victims of sexual assaults and domestic abuse" before joining Ole Miss in 2015 as Title IX coordinator, according to a university question-and-answer interview with her.
The Title IX coordinator left out Roe's initial statement that "she initially did not believe she was raped" as well as other complicating statements by Roe, including that she said on "multiple occasions that she did not want to pursue charges" against Doe and even "executed a non-prosecution form."
Ussery repeatedly mischaracterized Doe's statements – including that Roe "pulled down his pants" before sex – and did not address "forensic police evidence" or interview relevant witnesses, including security personnel and a dorm administrator.
The coordinator also failed to consider a sexual-assault examination of Roe that found no vaginal, neck or other injuries, or the polygraph test passed by Doe, and her report included "inaccurately paraphrased and summarized" statements from witnesses, according to Jordan.
When Ussery interviewed Doe's date to a fraternity formal, she told the date not to tell Doe that Ussery had interviewed her and encouraged her to "move on" from him, the date testified. The coordinator also attempted to convince the date that Roe was a "victim" and that "supporting Doe would be considered retaliation and could get her in trouble."
Doe did not "offer any relevant legal authority" for why Ussery's alleged behavior showed gender bias as opposed to "pro-victim bias," as Ole Miss argued, but Jordan said he should get the right to further discovery of Ole Miss in light of the "totality of the factual averments."
Ole Miss Title IX training materials say rape accusers lie as "a side effect of assault" by The College Fix on Scribd
Normal for victims to 'lie about anything that casts doubt' on them
While Jordan dismissed most of Doe's claims that his due-process rights were violated, the judge took issue with Ussery's practices and the training materials for Title IX officers, the Judicial Council and appeals board.
Unlike a 5th Circuit ruling that Ole Miss relied on, Doe "has not received the opportunity to conduct discovery" and the facts he pleads "do not suggest overwhelming proof that Doe sexually assaulted Roe, they suggest just the opposite," the judge said.
Under 5th Circuit precedent, therefore, "the amount of process due may be higher."
MORE: Judge approves subpoena for Obama records on anti-male bias
Jordan agreed that Doe has a "plausible claim" that Ussery's investigation was "biased and flawed," that her report to the hearing panel was "unfair," and that the panel itself "had been trained in a way that prejudiced Doe's ability to be heard."
The training material says that an assault victim's "lack of protest or resistance does not constitute consent, nor does silence," and that a victim may "withhold" details of the assault or "lie about anything that casts doubt on their account of the event." These lies or withheld details "should be considered a side effect of an assault."
Doe will get a chance to further demonstrate that the panel was "trained to ignore" deficiencies in the investigation, the judge said: "It is therefore plausible that the scales were tipped against Doe to such a degree that further procedural safeguards may have lessened the risk of an erroneous deprivation."
Title IX proceedings: 'quasi criminal,' must use higher evidence standard
Doe disputed the preponderance-of-evidence standard used by the Judicial Council to judge sexual-assault allegations, which Jordan called a "thorny issue."
While only one federal appeals court has considered the issue and upheld the "more likely than not" standard – the 6th Circuit – that was an "unpublished" opinion, meaning it's not intended to be cited as precedent, Jordan noted.
He was more persuaded by the "forceful" dissent made by Judge Edith Jones of the 5th Circuit in a similar 2017 case against the University of Houston, known as Plummer.
Jones, the former chief judge, had argued that hearings on sexual misconduct are "quasi criminal" and have "long-lasting impacts on the accused." Because of this, Jones called for a more "burdensome standard of review" in university policies.
She recommended the "clear and convincing" standard that some elite universities had used before the Obama administration's Department of Education ordered colleges to use preponderance in 2011. This standard is "a rung below" the criminal standard, which "would maximize the accuracy of factfinding," Jones had written.
Jordan noted that Jones' colleagues didn't even consider the issue, and in light of Doe's surviving claims and "the developing nature of the law," the judge will "carry this issue beyond the pleading stage."
Ussery, the Title IX coordinator, did not respond to multiple phone and email inquiries from The Fix. Neither did Doe's lawyers Michelle Tolle High and J. Lawson Hester when The Fix asked them which other universities have similar policies that might violate due process.
Ole Miss media relations did not respond to Fix questions about its Title IX training material.
Another attorney who specializes in due-process cases against universities, Justin Dillon, tweeted that he hoped this lawsuit "will help the training-materials issue get some traction."
Dillon told The Fix in an email last week he would comment on the ruling after reading over it in depth, but has yet to respond further.
Brooklyn College Prof. KC Johnson, co-author of The Campus Rape Frenzy, tweeted that Jordan "leaves open the possibility" that the preponderance standard – "imposed by the Obama-Era OCR guidance" – might violate students' constitutional rights. Johnson did not respond to email inquiries from The Fix for his deeper thoughts on the standards.
I hope this case will help the training-materials issue get some traction. On a college campus, "trauma-informed" is just doublespeak for "guilt-assuming." https://t.co/jqSX07EBFo

— Justin Dillon (@JustinDillonLaw) July 28, 2018
MORE: Title IX official can be personally liable for anti-male bias: 6th Circuit
IMAGE: pathdoc/Shutterstock
Like The College Fix on Facebook / Follow us on Twitter