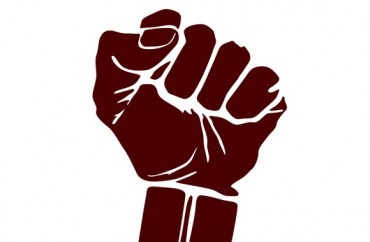 Scholar also accuses Hillary Clinton of 'white supremacy'
Many Americans remembered the 14th anniversary of the Sept. 11 terrorist attacks Friday with calls to "never forget," prompting a sociology and Africana studies professor to send out a flurry of tweets calling for a "never forget" national observance on "racial terror" against African Americans.
"There is not a special day on the calendar when we should not remember that blacks have been terrorized by racist violence for centuries," Stony Brook University assistant professor Crystal Fleming tweeted Friday. "No national recognition. No national acceptance of responsibility. No national acknowledgment of the on-going terror."
"Generations of people lost to senseless racist violence, their names and suffering swept under the rug, their executioners unpunished," Fleming continued. "Generations of people tortured, stigmatized, excluded, denied literacy, then relegated to shitty schools, exposed to systematic police abuse."
"There is no collective, national recognition or mourning for victims of lynching in this country, much less victims of Jim Crow, redlining."
The New York-based Stony Brook University is a top-ranked public university about a 90-minute drive from Manhattan. Fleming did not respond to emails Saturday from The College Fix seeking comment or clarification on her tweets.
Fleming's resume states she earned her PhD in sociology at Harvard University and has taught classes at Stony Brook University such as "The Sociology of Slavery."
On Friday, she questioned on Twitter: "Where is the reverence for the enslaved? For the victims of racial terror perpetrated by the state? Where is the call to 'never forget'?"
One of her tweets even accused Hillary Clinton of engaging in "white supremacy."
The scholar, through a series of tweets, defined "racial terror" as "having to experience victim-blaming when you name and resist centuries of pathological white supremacist oppression"; "having your livelihood affected, being paid less, having limited access to wealth due to white supremacist discrimination"; and "having a shorter life span & less access to health due to white supremacist anti-blackness, inter-generational inequalities."
She also noted on Twitter that "racial terror includes macro-aggressions, violence, denial of resources as well as micro-aggressions, stigmatization, bullying, intimidation."
"Fact: In 2015, black people cannot say that our lives matter – past or present – without being targeted by white supremacist terror," she added.
An example of this white supremacist terror to the professor was Hillary Clinton. She retweeted a Clinton tweet captioned "Dance break," the professor then wrote, "The only break we want you to take is a break from white supremacy. Can you do that Hillary? Can you do that?"
The claim of white supremacy against Clinton may be related to critical race theory which believes America perpetuates white supremacy. Hillary Clinton has also been attacked by the #BlackLivesMatter movement for her husband's 1994 crime bill, seen as "extensions of white supremacist violence against communities of color."
Fleming's Twitter feed on Sept. 11 also included a quote from a black feminist who argued: "The fact that America has such days of remembrance for 9/11 but refuses to acknowledge systemic abuse of POC is an example of jingoism." POC stands for "people of color" and jingoism is defined as "extreme patriotism" and an emphasis on war.
This fall Fleming is scheduled to teach "Ethnic and Race Relations," according to Stony Brook's fall schedule. The class looks at "the comparative experience of ethnic and other minority groups within the United States, including formation, migration, and conflict; prejudice, discrimination, and minority self-hatred," an online description states.
She also blogs for The Huffington Post and wrote a piece in February titled, "#ThisIsLuv: A Black Bisexual Manifesto."
Like The College Fix on Facebook / Follow us on Twitter
IMAGE: Main – Shutterstock; secondary – screenshots