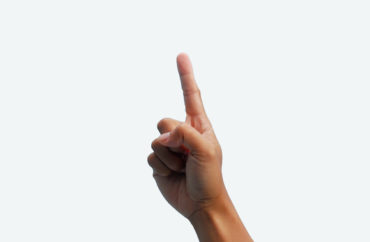 Literally only one
Nearly 100% of campaign donations among faculty at Cornell University went to Democrats this past election cycle, with only one Cornell professor donating to a conservative campaign.
Out of nearly $300,000 in campaign donations from Cornell faculty, "almost all donations were to left-leaning candidates for Congressional, gubernatorial and other races. There was only one donation to Republican candidates," The Cornell Daily Sun reports.
The Sun determined the donations by reviewing Federal Election Commission data, "collecting the donation information from individuals who listed Cornell University as their employer." Most of the donations went to political action committees, organizations that are separate from candidates themselves.
A number of the PACs to which donations were made, according to The Sun, include "End Citizens United, Emily's List, the Democratic Congressional Campaign Committee and the Democratic National Committee, and ActBlue."
Citizens United vs. FEC was a landmark Supreme Court ruling that held that it is illegal to restrict the free speech of groups such as nonprofits and unions. Many American liberals have expressed a desire to overturn this decision.
The most politically engaged school in terms of campaign donations was the College of Arts and Sciences, with a total of $91,617.51 dollars in campaign contributions from 863 professors, researchers and lecturers.

The professor that gave the most money and to the largest variety of campaigns was Prof. Cynthia Chase, English. Her contributions worked towards making the department in the College of Arts and Sciences the most generous in the entire University, with a total of $20,718.85 going toward an all-Democratic slate of candidates…

Republican candidates only received one donation of $100 from one professor through a donation to the National Republican Senatorial Committee. The donor is in the department of molecular biology and genetics. Independent candidates Alyse Galvin (I-Alaska) and Sen. Angus King (I-Maine) received $1,290 (King caucuses with the Democrats in the Senate, and Galvin was endorsed by the Democratic Party)…

Previous reporting by The Sun found that two members of Cornell staff and faculty donated to Rep. Tom Reed's (R-N.Y.) campaign. However, the methodology used in conducting this analysis was focused on professors, researchers and lecturers, thus removing these donations from University employees.
As the paper reported, student Michael Johns, the president of the university's College Republicans, stated: "The Cornell community should carefully consider the implications of [The Sun's] findings, especially as it relates to the political culture of the university."
MORE: Only 7 percent of Yale professors identify as conservative, survey finds
IMAGE: Aidil Akbar / Shutterstock.com
Like The College Fix on Facebook / Follow us on Twitter