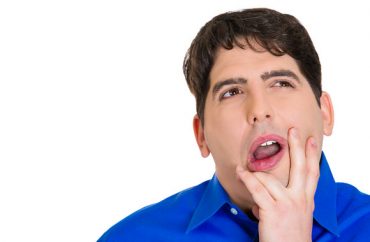 Four University of Wisconsin-Madison students believe mentioning the race of crime suspects in campus e-mail alerts "perpetuate[s] racism and negative stereotypes."
In a Daily Cardinal op-ed, Caitlin Tyler-Richards, Irene Toro Martinez, Leland Pan, and Rachel Gross write "It is disheartening, if unsurprising, that the UW-Madison Police Department chose to circulate incriminating photos when the suspects are two young black men.
"The images in Monday's email undermine the former UWPD Chief 's efforts to respect campus concerns about the ability of Clery Act emails to perpetuate racial profiling, thereby threatening the safety of black students on campus."
But … would not black students also be in danger from the criminal acts of (black) crime suspects …?
The authors contend that it is "unlikely" the lack of white suspect photos in university crime alerts is due to a paucity of such images.
Such biased reporting reflects and reinforces the criminalization of black bodies by reaffirming conscious and unconscious, personal and institutional, beliefs that all black people are a threat to "the community." And as we have seen  time and  time and  time again, such affirmation can place black and brown people in serious danger. This violence is preventable. Over the past few years, students have been actively pressuring UWPD not to mark racial categories so as to avoid perpetuating negative stereotypes about black men. This practice has been adopted by other campuses,  such as the University of Minnesota, which has made efforts to limit the reporting of racial characteristics.

MORE: Sanity trumps political correctness: U. Minnesota still uses suspects' race in crime alerts

With all due to respect to the victims of these recent burglaries, the true threat to UW-Madison community safety is white racist students who take advantage of a permissive environment to continually challenge the presence of non-white students on campus through intentional and unintentional, everyday acts and words of violence. This campus is only 2 percent black; despite that, white students regularly question their presence. Last year, for example, UW-Madison student papers covered the story of a male aggressor who spat in the face of a black woman and "hurled hateful language about race and socioeconomic status" at other First Wave scholars in a dorm.
The authors also complain that Chancellor Rebecca Blank did not see fit to include a photo of Daniel Dropik, the UW student who had been "recruiting for a white supremacist organization on campus," in her email on the matter. The obvious difference here being, of course (and which remarkably escapes the op-ed quartet), that Dropik's activities, while repugnant, are not criminal.
Regarding the University of Minnesota's alleged attempts to reduce the inclusion of race characteristics in its (crime) reports, almost two years ago The College Fix discovered that those efforts actually never materialized.
The op-ed concludes with the authors asking the UW Police Department for an apology.
MORE: U. Cincinnati removes suspect's race from campus crime alert
MORE: Stop including suspect's race in crime alerts to make campus more 'welcoming'
Like The College Fix on Facebook / Follow us on Twitter
IMAGE: Shutterstock