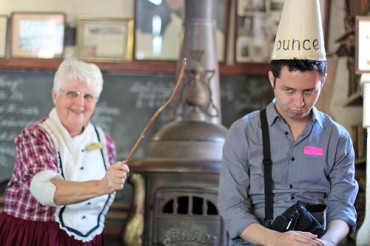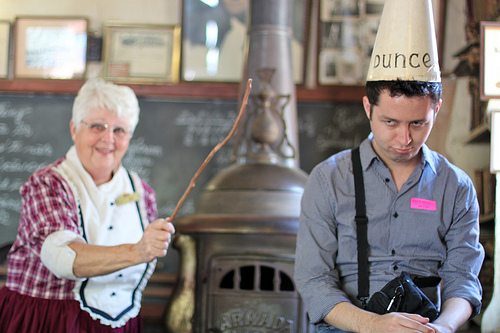 The College Fix presents a roundup of the top scandals, screw-ups, and stupid decisions involving college campuses. This week, getting naked at Brown University takes center stage – literally – and a UC science professor tells a bunch of middle schoolers that if they care about the planet, they should stop eating meat and take birth control. But first …
3) Just when you thought math was the last remaining bastion of objectivity on college campuses, an assistant algebra professor in Florida told her students to sign a pledge that they'd vote for Obama and the entire Democratic ticket this November. Educator Sharon Sweet is now on non-paid leave after complaints surfaced and Brevard Community College launched an investigation. We hear a lot about leftist professors turning their lectures into political rants, but this is ridiculous.
2) Speaking of subjects that have lost their objectivity, a University of California-Riverside science professor advised a group of middle schoolers that Mother Earth is getting awfully crowded and stripped of resources, so maybe they should do their part to help save it. Among the suggestions? Take birth control, stop eating meat, and seriously consider whether it's fair that America is so rich while Africa is so poor.
1) A series of theatrical workshops and performances at Brown University, such as yoga and Shakespeare, were done buck naked in front of a crowd and under the auspices of normalizing nudity and desexualizing the body.
Only problem is, getting naked at Ivy League schools is so acceptable it's practically passé (if you have any doubt about that whatsoever, read Nathan Harden's 'Sex and God at Yale' right now). And if you want to desexualize the body, here's an idea: Put some clothes on.
Click here to Like The College Fix on Facebook.
IMAGE: Dave Cobb, Flickr