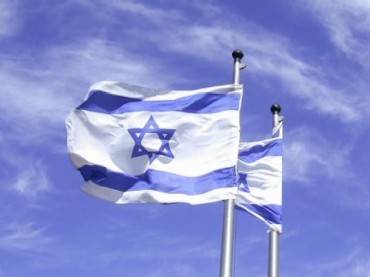 More than 500 University of California alumni have joined 23 organizations in requesting that UC President Janet Napolitano "adopt a number of measures to rein in antisemitic acts against students."
One of these is utilizing the State Department definition of antisemitism, "which includes the demonization or delegitimization of Israel along with a more religious or ethnic prejudice or hatred directed against Jews."
Another includes "train[ing] campus staff and authorities to 'identify anti-Semitic behavior, and direct them to develop clear protocols for addressing campus antisemitism with the same promptness and vigor as they do other forms of racial, ethnic, and gender bigotry and discrimination.'"
"No student should feel harassed, intimidated, threatened or marginalized. We implore you to better protect Jewish students at the University of California," they said, commending three UC student bodies for adopting resolutions condemning antisemitism.

The alumni letter came just a day after 57 rabbis from California and 104 UC faculty members sent a similar request to UC administrators urging the adoption of the State Department definition, which appears to be at the crux of the debate.

Meanwhile, a similar bill calling on the UCs to adopt a resolution condemning antisemitism on campus was presented to the California state senate in late March, and passed the first hurdle.

The Brandeis Center released a report earlier this year together with Trinity College indicating that at least 54% of Jewish students experienced or witnessed antisemitic behavior on campus in 2014.

Many believe a situation where faculty or campus groups strongly criticize the Jewish state for its policies in the West Bank or Gaza Strip has created an environment where Jewish students feel threatened in class, on campus or in their residences.
Critics say the State Dept. definition "would restrict students' ability to criticize Israel on campus."
Indeed, over 250 members of Jewish Voice for Peace have requested that the State Dept. amend its definition of antisemitism for that very reason.
h/t to Gary Fouse.
Like The College Fix on Facebook / Follow us on Twitter
IMAGE: Zeevveez/Flickr