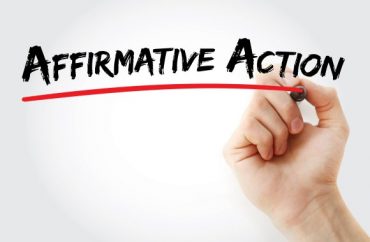 Official: new program is 'a sea change'
Oxford University — one of the most prestigious higher education institutions in the world — is rolling out a program that offers students a free year of school if they come from a disadvantaged background and don't meet the university's stringent grade standards.
Called a "foundation year," the UK-based university has stated the "A-level" grade required for admission isn't going to be expected by students who come from "disadvantaged backgrounds," reports the Independent.
Instead, not only do they get to attend Oxford, that year of school is free.
The goal is to diversify the student population, which according to the Independent aims to have 25 percent of undergraduates come from the UK's "underrepresented backgrounds" by 2023.
The Independent reported the new program is a response to criticism that Oxford and Cambridge enrolls too few black students. A 2018 Independent article noted that Cambridge data showed some of its colleges admitted no black British students over five years. And a 2018 article pointed out that at Oxford only a "handful" of black students were admitted — less than 2 percent.
As for this new foundation program, the Independent reports:
"Around 50 bright students who have experienced severe disadvantage or educational disruption, and are not in a position to make a "competitive application", will be offered a foundation year.

Students eligible for the programme, who will be able to get a place with lower A-level grades than other applicants, may include refugees and children in care or with care responsibilities themselves.

The participants will all be based at Oxford colleges and provided they successfully complete the programme, will move on to the undergraduate degree for which they were admitted."
The vice-chancellor of Oxford, Louise Richardson, called the admissions policy adjustment "a sea change."
Richardson said her colleagues "have united behind a commitment to accelerate the pace at which we are diversifying our student body and ensuring that every academically exceptional student in the country knows that they have a fair chance of a place at Oxford," the Independent reports.
In addition to the free year of school for the "disadvantaged" students who don't meet the grade criteria, Oxford is also planning a program to help poor students who do meet the A-grade admission requirements.
That program, the Independent reported, will "help up to 200 students get additional support to transition successfully from school," and once the two programs are up and running, will represent "10 percent of Oxford's UK undergraduate intake."
MORE: Oxford prof sues, claims he was forced to retire for sake of diversity
 IMAGE: Shuttershock
Like The College Fix on Facebook / Follow us on Twitter