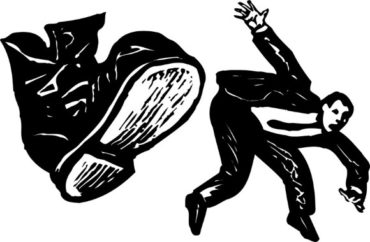 A professor at Oxford University is suing his employer for lost earnings after it forced him to retire in the name of "diversity."
Professor John Pitcher, who teaches Shakespeare, Elizabethan and Jacobean literature and poetry, has worked at Oxford for 36 years and wanted to continue as a tutor and official fellow, according to a report in the Daily Mail. 
Though Pitcher's retirement date was set to be September 30, 2016, he had been made a "Founder's Fellow" — the term of which expires in 2020. He presumed he would be permitted to continue teaching until then.
Oxford kept the original date, however, citing the need to "safeguard the high standards of the university," to "refresh the workforce," and "inter-generational fairness." Oh, and diversity, of course.
Pitcher's lawsuit alleges "unfair dismissal" based on age discrimination.
[Pitcher claims] 'There is no evidence to support the need to "refresh" the academic workforce in terms of turnover.

'The university is effectively seeking to justify discrimination on the grounds of age in order to promote equality and diversity of other protected characteristics.

'I fully accept the importance of equality and diversity. I am myself from a working class background and the importance of these kinds of social aims weighs strongly with me.

'I did not wish to retire, as I did not see the relevance of my age to my ability to carry out the duties of my post in research or teaching for the duties of the Founder's Fellow.'

Professor Pitcher claims he was let go despite raising more than £1 million in donations for the college.

Since the decision to enforce the initial retirement date, Professor Pitcher said he was removed from the university website and does not feature in online directory, and was offered unpaid Emeritus status.
Professor Maggie Snowling, who chaired the panel that "retired" Pitcher, said the decision indeed has helped the university: "It is a proportionate means of ensuring increasing diversity and inter-generational fairness."
Pitcher is seeking £102,000 in lost wages. Oxford counters that the prof still gets perks "such as paying below market rent at college accommodation, college lunches and dinners as well as access to the library."
MORE: Duke VP accused of racism announces retirement
MORE: Fed up with the BS, climate change skeptic prof retires
IMAGE: Shutterstock.com
Like The College Fix on Facebook / Follow us on Twitter