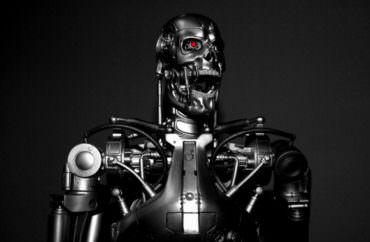 An Oxford University study has determined that Hillary Clinton would be America's 45th president … if only there weren't as many robots in the US workforce.
According to Professor Carl Frey, "had robot adoption in the U.S. been just 2 percent lower" in the key states of Michigan, Pennsylvania and Wisconsin, those states' electoral votes would have been the Democratic nominee's.
"Automation has always been an engine of prosperity," Frey said. "But it can take a long time for the benefits to show, and workers who are not able to find better paid jobs are more likely to be hostile towards the new technology."
Frey told CNBC that if voters view automation as "the cause of their misfortunes," they're going to vote for the system (and candidate — Donald Trump) that "restricts it."
Frey added that it was important to stress the benefits of automation to avoid a potential "backlash" against technology.

The professor said that 47 percent of jobs in the U.S. are at risk of automation due to the rise of artificial intelligence.

The research compared the rise of robots to that of Britain's Industrial Revolution in the 18th and 19th centuries, when workers known as "Luddites" rioted against the increasing use of machinery.

"The prime victims of the 'Robot Revolution' want anything but the status quo," Frey said. "The populist rebellion in America, Europe and elsewhere, has many causes, but workers' losing out to technology is seemingly the main reason."
Law One of Isaac Asimov's famous Three Laws of Robotics states "A robot may not injure a human being or, through inaction, allow a human being to come to harm." Wouldn't it be a violation of this law if a robot's job caused a human being to lose his/her livelihood?
Or, would the Zeroth Law (which Asimov added a few decades after the original three) supersede the First in that increasing robotization will ultimately benefit humanity as a whole?
MORE: Stupid federal grants finally go to something awesome: jazz-playing robots
MORE: Students learn from robots as well as they do from humans
IMAGE: Steven Bowler/Flickr
Like The College Fix on Facebook / Follow us on Twitter