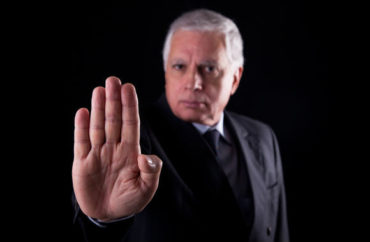 They're trying to ban it 'before school resumes in the fall'
Utah is one of many states in America considering banning critical race theory in public schools.
Republican State Representative Steve Christiansen sponsored a bill that takes direct aim at critical race theory concepts being taught in public education. The bill passed the Utah House and is awaiting the signature of the Speaker to move onto the state Senate.
That bill, HR901, calls on the Utah Board of Education for a re-evaluation of guidelines to weed out critical race theory in publicly funded classrooms.
The rationale of Christiansen's bill says that injecting critical race theory into curricula serves to "degrade certain societal values" and can "harm students' learning."
Christensen referred The College Fix to a list of parental concerns that led to the legislation in an email.
"There are MANY parents and students in Utah that have shared specific examples of issues arising out of critical race theory teaching and professional development in our public schools," Christiansen said.
He mentioned Utah Parents United as a source for such complaints. The group, which is keeping tally of critical race theory concerns, is on a mission to end its influence in public schools.
Utah Parents United spokeswoman Nichole Mason said that the group maintains chapters "in every school district and every legislative district throughout the state of Utah" in an email to The College Fix.
As the influence of critical race theory in public education waxed, the organization implored concerned parents to reach out to legislators as well as to the governor. Their goal is to ban critical race theory in the state "before school resumes in the fall."
"The result was that every legislator in our state heard personal concerns and stories from their own constituents. That resulted in the legislation brought forward during the Special Session. We did not play a role in writing the bill, we just contacted our parents and asked them to contact their state legislators, and Governor, and asked them to do something about CRT," Mason said.
Mason said HR901's passage in the state House was a "step in the right direction to make people aware of the looming problem."
Coming to a school near you
The group's website features examples from parents about critical race theory's negative impact on education. These examples are from all over the state.
In the Canyons School District, one parent writes that she was concerned to see material from the 1619 project in an assignment from her son's AP History class.
Over at the Alpine School District, one parent wrote that in their child's 9th grade Honors English class, the teacher only let students tow one line on the issue of reparations:
"The teacher handed out paperwork which extolled the virtues of reparations and then asked the students to write an essay on the topic. Only one side was presented—the pro-reparations side. How do you write an essay on a controversial subject when you are only exposed to one side?"
One teacher at the Davis School District, just outside of Salt Lake City, "explained to the students, while teaching them about the injustices of the past, that all the white children attending the school needed to acknowledge their own racism."
Furthermore, "She explained that whites are inherently racist because they are experiencing white privilege," a parent complained.
One geography teacher from the same district allegedly created such a "hostile environment" for the daughter of a police officer that the family eventually decided to pull their child out of the school system due to the educator's vocal allegiance with the Black Lives Matter movement which was conveyed in the geography class.
The ABCs of racism
The Davis School System saga does not end there. Here are how the ABCs were on display in the main hallway of the cafeteria at Hannah Holbrook Elementary in Bountiful, Utah:
A is for Activist – A person who works to bring about social or political change.
B is for Bias – Prejudice in favor of or against one thing, person, or group with another unusually in a way considered to be unfair.
C is for Change – Make it become different.
D is for Diverse – Showing a great deal of variety.
E is for Equity – The quality of being fair.
F is for Freedom – The power or right to act, speak, or think as one wants without hinderance.
G is for Grassroots – A movement that originates from the people.
H is for Human Rights – A right that every person is entitled to.
I is for Intent vs. Impact – "What I mean" vs "how the message is received"
J is for Justice – The quality of being fair and reasonable.
K is for Kindred – Similar or related.
L is for Legislation – The action or process of making laws.
M is for Mutually Beneficial – Good for all involved.
N is for Nuance – Very small differences in appearance, meaning and sound.
O is for Organizing – Planning an event or activity for united action.
P is for Protest – A public expression of disapproval towards an idea or course of action.
Q is for Question – To ask in order to get more information; a problem for discussion.
R is for Respect – To hold on esteem or honor.
S is for Social Justice – The objective of creating a fair and equal society where everyone matters, their rights are recognized and protected, and decisions are made in ways that are fair and honest.
T is for Transform – To change in character and condition.
U is for Uplift – To elevate someone morally or spiritually.
V is for Vote – The act of showing your choice in an election or meeting.
W is for Woke – Alert to injustice in society, especially racism.
X is for Xenophobia – Dislike of or prejudice against people from other countries.
Y is for Yes We Can – A phrase used to appeal to the disenfranchised and inspire change.
Z is for Zero Tolerance – An uncompromising policy that has not been shown to improve climate or safety.
In the Jordan School District, for Black History Month, fifth graders were given readings from the book 'This Book is Anti-Racist." One parent remarked "I can tell you after hearing my 5th grader talk about the book and after researching the book myself, I found that the book was in fact the very opposite."
"The book is loaded with anti-white semantics…as well as activism and standing up to adults in your life," the parent wrote.
A parent from the mountainous city of Ogden, Utah complained that a son was berated for looking the way he does.
"During an AP World History class, the teacher had my son stand up and then explained to the rest of the students how my son's being tall, good-looking, athletic, blond, and male made everyone else's lives harder. I am not sure how long the 'discussion' went on, but my son came home and told me that he didn't mean to oppress women. We had a lengthy discussion about critical race theory, and that his mere existence did not oppress anyone. I was incredibly displeased," the parent, who is now part of a movement to make sure this sort of thing is forbidden by state law, complained.
MORE: 'Cry Closet' installed at University of Utah
IMAGE: AlexandreNunes/Shutterstock
Like The College Fix on Facebook / Follow us on Twitter