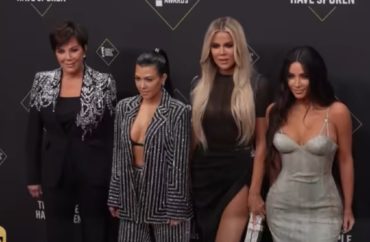 Even freeing a black woman from prison is an example of 'white supremacy'
A panel of professors hosted at the University of Pennsylvania recently argued that the Kardashian family promotes "white supremacy."
The Annenberg School of Communications at the Ivy League university hosted professors as part of its "Conversations on Race" series. It titled this discussion "Situating the Kardashians: Skin, Theft, Ops."
"How does the Houghtons/Kardashians/Jenners' capital frame multiracial white supremacist domesticity, and use the images of Black children of white motherhood?" Wesleyan University professor Ren Ellis Neyra asked in the event page explaining the event. Houghton is the maiden name of family matriarch Kris Jenner.
The event description said that Brown University English Professor Dixa Romero D'Oleo would explore how "Kardashian West and some of her sisters exploit a legacy of the hypersexualized trope of the Caribbean and Latin American 'mulata.'"
"The term 'mulata' was a shorthand for a slaveholding society's view of Black women, whether seen as racially mixed or not, as wanted, hypersexual, and available," Ramírez D'Oleo said at the November 6 Zoom panel, according to campus paper The Daily Pennsylvanian.
Even Kim Kardashian's work on criminal justice reform, which involved a White House meeting with President Trump, promotes white supremacy, according to panelist Elizabeth Hinton.
Hinton, a professor of history, African American studies and law at Yale University, called Kardashian's work to convince Trump to pardon Alice Marie Johnson an "advertising gimmick." Activists had worked to secure a pardon of Johnson for her prior history of trafficking cocaine.
"Alice Marie Johnson's release became a plot twist and an advertising gimmick," Hinton said, according to the Daily Pennsylvanian.
"So this was not the center of Kim's day — this was like a side note thing when Kim was taking a break from her makeup or whatever, with an exaggerated expression of sympathy and concern," Hinton claimed.
Hinton pointed to Johnson's speech in support of President Trump as an example of the consequences of Kardashian's work. It made them "handmaidens of white supremacy and the Trump administration," Hinton said, according to the Penn campus paper.
Accusations of white supremacy against the Kardashians are not limited to this one panel.
MORE: Professor says modern architecture promotes white supremacy
Panelist Ellis Neyra wrote in an essay in October that described why she believed the Kardashians were promoting racial ideology.
"Keeping Up with the Kardashians is a hegemonic pop-cultural phenomenon, and it is crucial to understanding race, anti-Blackness, and desire in the US today," Neyra wrote in Public Books on October 22.
Without a hint of subtlety, Neyra explains further:
The Kardashians are a prime example of multiracial white supremacy. A commercial enterprise posing as a family, the Kardashians are hell-bent on extracting financial gain from Black people and Black culture, even as they stigmatize, in particular, Black women through their project of multiracial whiteness.

To modify 'white supremacy' with 'multiracial' is the key to understanding the stakes of the Kardashian domestic empire, as well as its anti-Black violence. In short: they produce raced reality and value for, not apart from, the homogeneous project of the (white) human. And they do so by aesthetically and biologically incorporating selective, 'soft' variations on tropes of Blackness: be it in the form of an ass implant, a cheekbone restructuring, or a mixed-race child. They endlessly play with race.
Neyra goes further to argue that Kim Kardashian's marriage and children with Kanye West, is too, an example of white supremacy.
The professor wrote:
What is more troubling is how the Kardashian enterprise of multiracial white supremacy expands (particularly with Kim's marriage to Kanye West) through its production and surrogacy of healthy multiracial children. In so doing, the commercial-enterprise-posing-as-a-family retraces the historical dispossession of Black motherhood, as well as the arrest and theft of African being as Black and brown flesh. Further, through the heteronormative, domestic enterprise of having Black children touched by a white mother—in a country libidinally founded on interracial sexual and rape fantasies—Kim and her family biologically reproduce non-Blackness-as-multiracialized-whiteness.
Neyra's October essay thanked several people for providing feedback, including her future co-panelists Vanessa Diaz, Elizabeth Hinton and Dixa Romero D'Oleo.
IMAGE: Entertainment Tonight/YouTube
Like The College Fix on Facebook / Follow us on Twitter