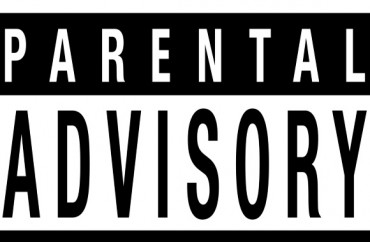 My son is in high school, and the other day over dinner I asked him what he was learning in his U.S. history class. Without skipping a beat, he replied: "American imperialism."
I almost choked on my chicken enchilada.
Suffice it to say, the dinner conversation quickly turned into a mini-lesson in which his father and I put America's exceptionalism into perspective.
It's a topic we've covered as a family before, especially after we watched Dinesh D'Souza's "America: Imagine The World Without Her" documentary, which eviscerates the Leftist claims that the United States is an evil, unjust country founded by imperialist racists. All the arguments on slavery, stolen land, etc., are countered and put into context. (Watch it if you have not already.)
If you allow middle and high school textbooks to serve as the main source for your child's education on U.S. history, you are doing a great disservice to their education, and are putting your child's lens of the nation into the hands of avowed Leftists.
RELATED — Critics: New College-Prep Curriculum Paints U.S. History in Horrific Light
Now wait a minute, you say. My kid's history teacher is pretty cool and fair. OK, I'll grant you that.
But the textbooks they use are written by a parade of liberal professors who took their cues from Howard Zinn – a controversial Marxist who used his seminal textbook, A People's History of the United States, as a propaganda tool to spew anti-American, anti-Western opinions to young minds.
Consider Zinn's infamous quote that "knowing history is less about understanding the past than changing the future." It's a mantra today's textbook writers take to heart.
To counter these efforts, parents must be vigilant in supplementing their children's education.
With my son, that has occurred in a variety of ways. In addition to D'Souza's documentary, I came up with this clever little parental plan: Before my son could play video games the other night, he had to watch seven Prager University videos.
Happiness is making my teen son watch 7 Prager University videos before he can play video games. (He'll thank me later) @prageru

— Jennifer Kabbany (@JenniferKabbany) January 12, 2016
Prager University videos are usually about five minutes long and distill complex and controversial issues down into easily understood nuggets of information that everyone — including and especially young people — can understand. PragerU also destroys conventional wisdoms put forth by Leftists with facts and common sense.
My son watched videos on the Israeli-Palestinian conflict, global warming, American exceptionalism and more, and walked away with facts he would probably not receive inside his high school classroom, and certainly not inside a textbook written by liberal scholars.
Conversations over dinner, asking kids what they are learning in class, educational documentaries and videos — these are just some of the ways in which parents can counter and supplement their children's education. There are so many more resources out there, all an Internet search away.
Proactive parents – what America needs.
Like The College Fix on Facebook / Follow us on Twitter
IMAGE: Shutterstock