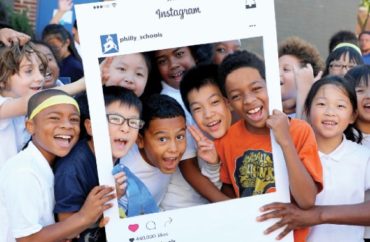 One professor said the initiative is likely designed to avoid legal challenges
The University of Pennsylvania and Temple University have teamed up to create the Pathway to Leadership Principal Preparation Program with Philadelphia's public schools that will begin this summer.
But while the program is nominally open to all races, its stated focus is to increase the number of non-white school principals.
The School District of Philadelphia will work with the two local universities to prepare current educators for principal certification.
"In particular, the District is focused on developing three groups, who currently and historically are underrepresented compared to the student demographic: Black males, Lantix [sic], and Asian future leaders," a news release from the district stated. "While the program is open to future leaders of all backgrounds, future leaders of color are strongly encouraged to apply."
In addition to mentorship, the program offers a $25,000 scholarship to employees of the School District of Philadelphia to attend Penn or Temple if they still need to achieve a master's degree.
The College Fix emailed Penn, Temple and the School District of Philadelphia, and asked if white applicants will be treated differently than racial minorities.
Marissa Orbanek, communications officer for Philly public schools, sent The Fix the original news release and a link to a video. She did not answer the question about how white applicants would be treated.
The video, excerpted below, is from a February 10 press briefing. It includes a statement from Michael Farrell, the district's leadership development deputy chief, that reiterates the goal is to increase the number of black, Asian and Latino principals.
The development programs "works to develop equity center leaders by diversifying [the] pipeline of individuals seeking the role of principal within the school district," Farrell said.
"We want the representation of these three groups to increase while the program is open to future leaders of all background, future leaders of color are strongly encouraged to apply," Farrell said.
Temple's associate communications director Steve Orbanek deferred to the school district for comment. He did not answer a question from The Fix about if a university attorney reviewed the program for compliance with Title VI of the Civil Rights Act, which forbids institutions that receive federal funds from discrimination on the basis of race.
Penn officials did not respond to two emails sent in the past week. Stephen MacCarthy, Matt Griffin and Heather Davis were asked the same questions about Title VI and potential discrimination.
One professor who frequently files Title VI race and Title IX sex discrimination complaints said the language about racial minorities being "strongly encourag[ed] to apply is a "legal fig leaf" meant to avoid challenges.
Mark Perry, a professor at the University of Michigan Flint, said this language was "probably intentionally added, possibly by lawyers, to protect Temple and Penn from a civil rights/Title VI challenge."
"[T]he universities are essentially insulated from any legal challenges, unless a specific individual in the future claims that he/she was discriminated against on the basis of color," he said. "With that legal fig leaf, Temple and Penn can move forward and only consider 'educators of color' while pretending to consider all."
He said this is a frequent occurrence.
Administrators for decades have "publicly advertised faculty and administrative positions with statements like 'women and minorities are especially considered to apply,' and those 'legal fig leafs' have never resulted in any successful legal challenges," Perry told The Fix.
MORE: Colorado State University under federal investigation
IMAGE: School District of Philadelphia
Like The College Fix on Facebook / Follow us on Twitter